At MASV, secure file sharing is a top priority. We have built our file transfer solution from the ground up using the "Security by design" methodology. Security by design is a term that is mentioned a lot in the software engineering world, and rightfully so. When every design decision considers the related security impacts first and foremost, it results in a level of foundational security that's impossible to replicate after the fact.
It also changes how we do everything. It determines how we build components and infrastructure. Security is baked into every element of MASV.
Here's a deep dive into the many elements that make MASV the ideal file transfer solution for secure file sharing.
Trusted Partner Network Assessment
MASV successfully completed a Trusted Partner Network (TPN) assessment earlier this year. It makes us one of the only few cloud transfer solutions that focuses on secure file sharing with such an assessment. In short, TPN is a detailed cybersecurity audit of our information security management systems, content handling workflows, and processes. The assessment is conducted against the MPA Content Security Best Practices and Common Guidelines by an accredited assessor.
TPN, owned by the Motion Picture Association (MPA), is the media and entertainment industry's benchmark for content protection. 
The assessment is very rigorous, and goes further than simply looking at IT systems. For example, it required anyone with MASV administrative access to provide evidence of the physical security of their home offices. Anyone with admin access must also use a multi-factor authentication hardware key before signing in from their device.
As our good friend Rob Black, CISSP says,
"Cybersecurity assessments like TPN need to be rigorous to be meaningful; it provides assurance to customers that their vendors have really put in the work to put security at the forefront of their business."
Clients or prospective clients who would like to request our TPN assessment report, along with information on any new developments and mediations, can email us here.
Invest in Secure File Sharing
Sign up for MASV and protect your files. Get 100 GB free when you start.
Layered Security Approach
Because we believe you can never be too vigilant when it comes to secure file sharing, we built MASV using a layered security approach. Here's what we mean by that:
Layer Zero: Employee safeguards
Our first layer involves security awareness training for all employees; making sure they're educated and protected against phishing attacks, password takeovers, and similar security issues. Every onboarded employee goes through a fairly intensive cybersecurity training program, including mandating the use of an automated password manager that generates long and complex passwords.
Layer One: Customer Data Protections
The next layer ensures our product is safe and secure. Not only in terms of what gets built, but how it's built in the first place. That means scanning all our code using solutions like Snyk to ensure all our dependencies aren't vulnerable in any way. It also means that every code change or merge request needs at least two approvals, following a security review to ensure the changes won't introduce unintended dependencies or vulnerabilities. 
Additionally, all admins receive automated alerts when someone accesses our cloud infrastructure—even our fellow administrators. That means we're always up to date in terms of what's going on in our system, and who is doing what, including detailed audit logs of all system activities by user.
Layer Two: Protecting Customers From Bad Practices
We try to help protect our customers from adopting or proliferating unsafe security practices, such as reusing basic passwords. All MASV clients must use a 12-character password with both uppercase and lowercase, and we encourage users to take advantage of the password generators now very common in many web browsers. 
At the same time, we know our clients crave simplicity, and we're always trying to find that perfect balance between simplicity and security. It's always somewhat of a compromise when it comes to secure file sharing.
Additional Client IP Protections
The principle of least privilege is a concept we've always subscribed to at MASV. It means all employees have access to only the systems they need to do their jobs and nothing more. Automated alerts let our admin team know if someone wants to access a restricted area. 
Additional client IP protections include:
Password protected transfers

Individually tracked links with access limits (by default you can use a MASV link three times before it expires, and we track who creates and receives every link)

Individually tracked files and packages (we track who sends and downloads each file by IP address) 

Automatic expiration of data in our system after 10 days (unless manually extended)
As a Canadian company, MASV complies with the Personal Information Protection and Electronic Documents Act (PIPEDA), meaning your personal information can never be used without your consent. We also comply with the EU's General Data Protection Regulation (GDPR) and many other global and regional data protection regulations. For more information, contact us here.
Our Future Security Posture 
We've got several cybersecurity projects in motion, with some of them set to become reality in a matter of weeks. Here are the secure file sharing initiatives we have in store for 2022:
Additional certifications: Along with our TPN assessment, we're set to receive ISO 27001 certification by the end of this year, and SOC 2 Type 2 certification by early 2022.
Expanded security awareness training in staff onboarding: MASV will triple its workforce in 2022, which means an expansion of our security awareness training and onboarding program. We're now working with a partner to scale our security onboarding, including regular staff updates to ensure everyone stays up to date. 
End-to-end encryption: End-to-end encryption means you don't even need to trust MASV with your data anymore, because it's encrypted at every stage of the process. We've got a proof of concept already built, which will roll out to select customers in early 2022. 
Blockchain-based security: Our roadmap calls for the integration of digital identities and public ledgers built on cutting-edge, tamper-resistant, blockchain-based chain of custody technology. While we don't expect to implement this anytime too soon, look for MASV blockchain-based security in late 2022.
MASV for Secure File Sharing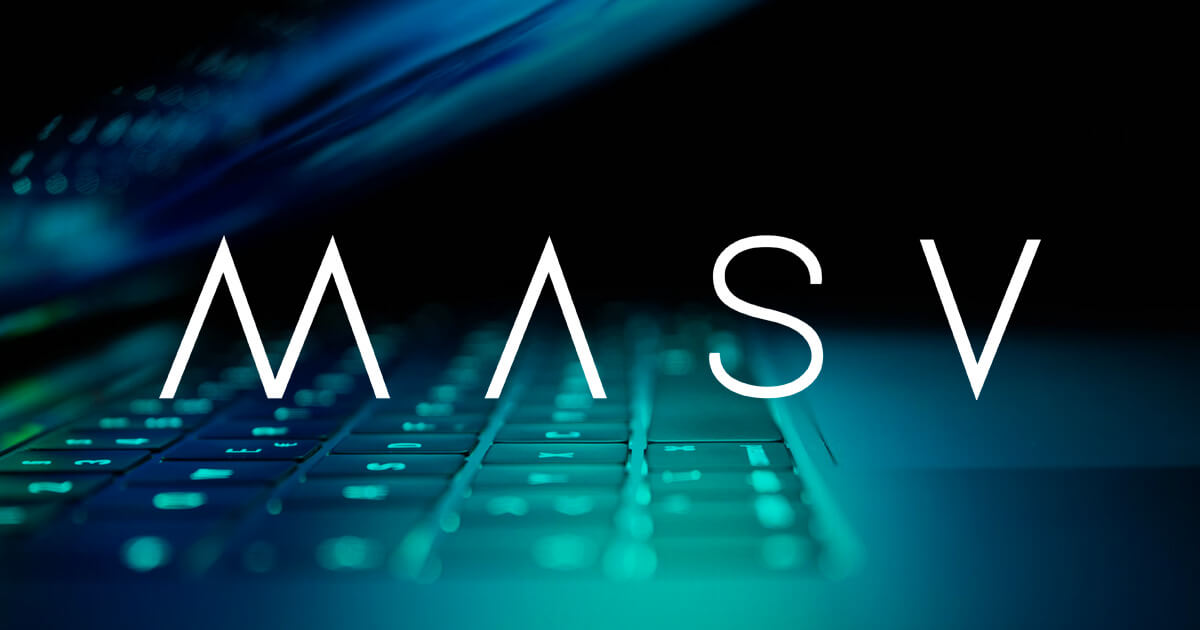 Many other enterprise file transfer solutions have a much larger attack surface because they require the installation of complex software on physical servers, which places a significantly heavier security burden onto customers while also increasing total cost of ownership. 
MASV, however, is a cloud-based solution. That means instead of patching and maintaining software on a physical server, our clients only need to secure their laptop or other devices connected to MASV. We do the rest.
"​​MASV's simple laptop-to-cloud solution has security built-in. It makes security easier for MASV's clients, especially with the assurance of the TPN assessment." said Rob Black, CISSP, founder of Fractional CISO – a CISO as a Service company.
Read more: 7 Reasons To Use Cloud Over On-Premise File Sharing 
Read this for more information on MASV's privacy and content security measures. And then start your free trial and get 100GB of data to transfer through MASV – totally free, and totally secure.
Transfer files with confidence