Meet the Unstoppable MASV App
A high-performance desktop app to share large files at incredibly fast speeds.
NEW: Growing Files Now Available
The Only Large File Transfer App You Will Ever Need
Unmatched speeds
Accelerate your uploads and downloads past what a web browser is capable of.
Congestion Control
Our unique TCP-acceleration technology doesn't choke others on a shared network.
A Win Over VPN
The MASV App boasts superior performance over a VPN (which are known to crowd out networks).
Transfer Resiliency
MASV will recover from a network interruption and resume transfers without any loss of data.
No More Zip Files
Our direct-to-file system structure lets download a folder without it being converted into a ZIP file. Great for proxy workflows.
A Powerful App to Share Large Files
A clean, minimalist interface to view all uploads and downloads at once. You can also drag-and-drop files/folders onto the dashboard for easy upload. Available in light and dark mode.
Pause and resume transfers at will. Progress is saved on the cloud so you can resume where you left off.
Assign a priority level, from highest to lowest, to all your transfers. Higher priority packages get more internet bandwidth to move faster.
Working on a shared network? Schedule large file transfers to move at full speed during periods of low congestion (evenings, weekends, etc.) for a smooth, uninterrupted delivery.
MASV App Exclusive Features
Multiconnect
With Multiconnect, you can combine your ethernet with mobile data or satellite internet — and significantly boost your upload and download speeds. No specialized hardware required.
10Gbps Optimization
The MASV app is optimized for next-generation workflows with support for 10Gbps internet. Experience blazing fast transfers and move hours of raw and high-resolution camera footage and other heavy media assets with incredible ease.
Automations
With Automated File Transfers, you can assign a folder on your desktop to trigger an upload or download to and from MASV when files are detected. Or, auto-upload files to a MASV Portal for hands-free cloud backup.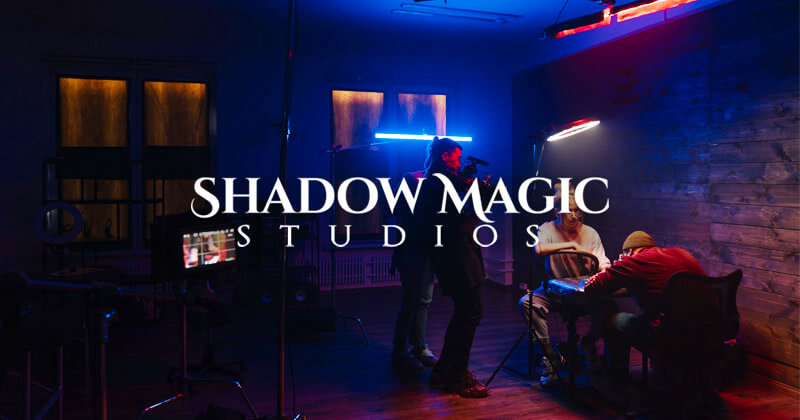 How the MASV App Automated This Remote DIT Workflow
Learn how Shadow Magic Studios transfers terabytes of footage from set to remote post-production facilities and cloud archives all in one automated command — using a combination of RAID storage, Hedge backup software, and MASV Watch Folders.
Get the Free MASV Desktop App
Give your transfers the gift of faster speeds, greater performance, and increased stability.
Frequently Asked Questions
What is the MASV Desktop App?
The MASV app for desktop is a high-performance file transfer platform designed to share large files faster than a web browser, with greater performance and stability.
What are the features of the MASV Desktop App?
The MASV desktop app has the following features:
A clean, minimalist interface
Client-side acceleration for uploads and downloads
Automatically resume transfer after network interruption
Multiconnect internet bonding
Support for 10-gigabit internet
An itemized log of transfers
Drag-and-drop upload
Pause & resume transfers
Assign a priority status
Add speed limits to control bandwidth usage
How does the MASV Desktop App work?
The MASV Desktop app is very easy to use. Simply drag and drop files onto the main app homepage to upload files. From there, the true power of the MASV app comes into play.
All MASV transfers moving through the Desktop app travel across a private cloud highway at max speed. Since the the MASV app is not bound by the limitations of a web browser, it is more efficient and reliable.
Transfer data is stored in the cloud during transit. If there's a network outage, the MASV app will recover once a connection is detected and resume the transfer without any loss in data.
The MASV app leverages MASV's proprietary TCP-acceleration technology to ease congestion and be fair to others on a shared network.
Additionally, the MASV app comes with a ton of exclusive features to help make large file transfers more manageable, such as:
How to use the MASV Desktop App?
Go to MASV Desktop App and download the MASV app on either macOS, Windows, or Linux.
Follow the download instructions on your computer.
Create a MASV account and sign-in.
To upload, drag-and-drop files and folders onto the main app homepage or press the 'Send' button.
To download, press the 'Receive' button and paste the download link or select 'Open MASV app' when downloading from a web browser.
Which operating system does the MASV Desktop App support?
The MASV Desktop app is available for macOS, Windows, and Linux.
Does activity on the Desktop app show up in the browser/web app and vice versa?
If you send or receive a file through through the Desktop app, it will appear under 'Transfer History' on the web app.
If you send/receive a file exclusively through the browser, it will not appear on the Desktop app transfer dashboard. This is done on purpose to de-clutter the Desktop app dashboard.
Is the MASV Desktop App free?
Any new user who signs up for a MASV account will receive 20 GBs of data credits to use towards their transfers. After that, it's pay-as-you-go at $0.25/GB downloaded.
The MASV Desktop app is free to use during and after the trial. Charges are based on usage.
Is the MASV Desktop App free?
The MASV Desktop app is free to use. Users are charged per transfer at $0.25/GB downloaded.
Don't Have a MASV Account?