Need an FTP Alternative to Share Large Media Files?
MASV is a secure alternative to FTP. An easy-to-use large file transfer service that delivers your projects on time, every time.
Simple & Easy-to-Use
Don't waste time on authorizations and configurations. Just sign-up and send.
The Challenge:
FTP is a complicated way to share large media files.
More and more, it seems video professionals are looking for modern alternatives to FTP (file transfer protocol) as a way to share essential media files. And for good reason.
FTP forces teams to manage outdated servers and deal with notorious firewall difficulties.
It requires people who need technical know-how to install and use FTP servers, which can be difficult.
The process of onboarding new users is cumbersome. Anyone who has access to an FTP server needs to be authorized to do so, which slows down your workflow. That's a headache you don't need, especially when projects need to be done yesterday.
FTP UIs are clunky, outdated, and quite frankly, ugly. You're subjecting your team, clients, and partners to a terrible user experience, which in turn affects productivity.
Sending files to your team and clients should be simple — not complex and time-consuming. Media professionals need an effective file transfer tool that is easy-to-use, secure, and able to accelerate file delivery from anywhere in the world. They need MASV.
The Solution:
MASV is your hassle-free FTP alternative for large files.
MASV is a cloud file transfer tool for large files that has the technical complexity of sending an email. It's designed with simplicity and collaboration in mind, which is a breathe of fresh air for those familiar with FTP.
Here's what you'll get when you transfer large files with MASV:
Virtually unlimited file transfers — send up to 15 TB per file!
Clean, simple interface.
Custom branding.
Portals; an easy way to receive bulk files from anyone.
Easy user management; no need for account logins to download files or upload to a Portal.
Secure access controls, privacy features, and encryption.
Free cloud integrations without having to upgrade. Some FTP applications like FileZilla requires users to upgrade to send files to platforms like Amazon S3 and Google Drive.
No need to get I.T. involved. MASV works on any browser without firewall configurations.
Make file transfer hassle-free; get your files where they need to go, quickly and securely.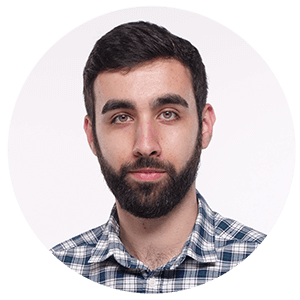 "MASV is simple and efficient," adds Leroy. "It just works. We use MASV, and that's it – we don't ever have any questions. It's a perfect system for us."
— Nicolas Leroy, Archivist, Jellysmack
Why MASV is the Best Alternative to FTP

🏆
Ridiculously Easy To Use
Ditch complicated, archaic servers for a simple browser experience. Or, try our Desktop app for greater performance.
Custom Branded Portals
Request and receive large file deliveries from other people. They don't need an account to upload!
Track Every Transfer
Track your status, see recipients, and view the contents of your delivery at any time from our Transfer History tab.
Team Invites
Need to add team members to your account? Just send them an invite. Let us worry about the backend.
Enterprise-Grade Security
MASV is certified under ISO 27001 and SOC 2 with TPN, password-protection, in-flight and at-rest encryption.
| | | |
| --- | --- | --- |
| Feature | MASV  | FTP |
| Unlimited file sizes | ✅ | ✅ |
| Status tracking | ✅ | ✅ |
| Data backup and recovery | ✅ | ✅ |
| Schedule transfers | ✅ | ✅ |
| Clean, user-friendly interface | ✅ | ❌ |
| Free integrations with cloud platforms | ✅ | ❌ |
| Customize levels of access for different users | ✅ | ❌ |
| Optimized for 10Gbps connections | ✅ | ❌ |
| Compliant with regulations | ✅ | ❌ |
| Use custom logo and brand colors | ✅ | ❌ |
| Flexible pricing | ✅ | ❌ |
| Money-back guarantee | ✅ | ❌ |
| 24/7 dedicated support | ✅ | ❌ |
Say Goodbye to FTP and Hello to MASV
If you need an alternative to ftp file transfer, look no further. Sign-up for a MASV account and we'll give you 20 GB to test things out.

Frequently Asked Questions
Is file transfer protocol (FTP) outdated?
While FTP is extremely well-established as a file transfer method, this method has slowly fallen out of favor with the rise of drag-and-drop, cloud tools. The reason FTP has become outdated for some has a lot to do with user experience. FTP interfaces are often slow, clunky, and uninspired and the technology has not evolved to adapt to modern remote workforces. I.T. teams still have to configure FTP servers against firewalls and grant server access for each and every user. There are much easier ways of transferring large files onlinr, one of them being MASV.
What is more secure than FTP?
MASV is much more secure than FTP thanks to their security controls and privacy features. MASV offers user access controls, file expiry, download limits, password protection, and in-flight and at-rest encryption. MASV has also been verified by industry-leading cybersecurity assessments such as ISO 27001, SOC 2, and TPN.
FTP normally doesn't use encryption and uses clear-text usernames and passwords. This leaves FTP servers dangerously exposed to spoofing, brute force, and other rudimentary cyberattacks. Newly updated versions of FTP do include encryption, but the technology is still considered a security hole by many IT experts.
What are the benefits of using an FTP alternative?
FTP is an outdated method that requires a lot of work to set up and use, which makes it difficult to adapt to modern workflows that leverage many cloud tools together. A file transfer alternative to FTP is MASV. MASV is a cloud file transfer tool for large files that is as simple as sending an email. It's designed with simplicity and collaboration in mind and has native integrations with cloud storage providers like Amazon S3, Google Drive, and Dropbox.
Can MASV integrate with other tools or systems?
MASV can be easily integrated with many different platforms such as Google Drive, Amazon S3, Frame.io, and more. Check the full list of all possible cloud integrations with MASV.
What type of customer support does MASV provide?
If you run into any technical problems, MASV's support team is there 24/7 to answer any questions.
How much does an FTP alternative like MASV cost compared to FTP?
Compared to FTP, which can require expensive software licenses and hardware, MASV provides a more affordable and cost-effective solution for sending large files.
There are three options:
A pay-as-you-go plan at $0.25 per GB, perfect for individuals and teams sending large files from time to time.
A subscription plan adjusted to the amount of TB you need a month, perfect for teams sending large files often.
Custom pricing for teams or organizations needing enhanced workflow and security.