Email, Slack, cloud storage providers, productivity apps; there are so many ways to share files. It can get confusing when you start to juggle which file was sent by whom using which platform?
It would be nice if everything could be sent as email attachments. Email is familiar and essential to the day-to-day operations of professionals. But, email is limited, specifically email file size limits continue to remain low.
It's not email's fault though.
Email clients were never designed to send large files. Email has — and always will be — a communication tool between individuals or groups.
If you're wondering how to send large files via email, you need to use a third-party service which integrates with your email provider. The good news is, there are plenty solutions out there that make it incredibly easy to email large files.
Below are the top five options to send large files via email. 👇
Send Gigabytes of Data Over Email
Send hundreds of gigabytes directly to email inboxes with MASV. Try it free.
Email Attachment Size Limits of Different Providers
Not all email platforms are created equal when it comes to file attachment sizes. However, for most platforms, it's reasonable to expect a limit of between 20 and 25 MB.
I know…not a lot.
Although a "file size limit exceeded" notification is frustrating, those limits aren't there to torture you. There are several good reasons for their existence, including security and database/storage size concerns.
But the biggest reason for email attachment size limits is performance. Most email platforms use Simple Mail Transfer Protocol (SMTP), which by the way, was developed the same year Eye of the Tiger topped the Billboard Hot 100 (1982!). 🥊
Because of this dated technology most email platforms simply aren't able to transfer large data volumes.
Here's a breakdown of the file size limits of some of the world's most popular email platforms, courtesy of Mailtrap:
How do I know if my file is too big?
If you're sending documents and small images over email, you won't run into any max file size issues. These issues likely occur when you're sharing high-resolution images and videos, like raw camera footage. These can range from hundreds of megabytes to gigabytes of data.
According to our analysis, just one minute of 4K video from a standard Canon EOS DSLR clocks in at 900 MBs! If you're shooting many minutes or hours of high-quality video, you're talking dozens, if not hundreds, of gigabytes.
Fast Cloud Delivery of Large Files
Send up to 15 TB per file with MASV. Try today and get 20 GBs to test.
5 Easy Ways to Send Large Files via Email
Now that you know the type of size limits you're dealing with, below are the top 5 easy ways to send large files via email. These can either be email attachments or a message to your inbox from another service.
The best option for sending large videos or images via email is to use MASV — an accelerated cloud file transfer tool.
Why? Because:
MASV can deliver files up to 15 TB per file! File transfers can be virtually unlimited as long as each file is under 15 TB.
You can add up to 30 email recipients per upload and MASV will send a download link to each inbox. The recipients do not need a MASV account to download files.
MASV can also generate an instant shareable link so you can copy and paste the download URL to any email text field.
MASV operates entirely on a browser; you don't need to download any special software or install any plugins.
All MASV uploads and downloads are encrypted and backed by leading security certifications like ISO 27001.
To use MASV, simply sign-up for an account (we'll throw in 20 GBs free to start you out).
Once signed in, drag-and-drop a file into the upload field.
Enter your recipient's email (or generate a shareable link).
Hit Send.
Optionally, you can write a message, set specific download limits and expiry dates, and add a password.
MASV has access to over 300 global servers along with some proprietary acceleration technology to speed up file transfer over the web.
And maybe the best part? MASV is pay-as-you-go and costs just $0.25/GB per download. You only pay for the data you use. You don't need to sign-up for a monthly subscription which auto-renews even if you don't have large files to share.
Start Sending large Files Over Email Today
Share high-resolution videos and images with MASV.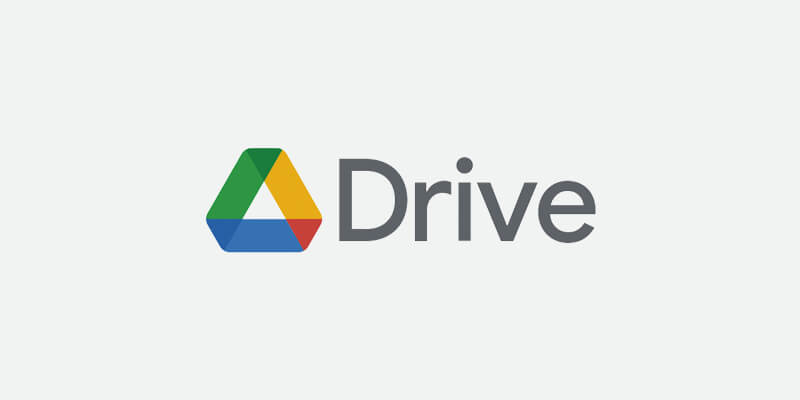 You can use a cloud storage service like Google Drive to upload large files. If you use Gmail, you have instant access to your Drive storage.
3. Click OK, got it and Gmail will start uploading your large file to Google Drive. Once it's finished uploading, the file will appear in your email draft as an attachment.
4. Alternatively, once a file has finished uploading to your Google Drive, right-click on it, and click Get link. Set the proper permissions for the file and then paste that link in an email and send it to the person it's intended for.
Or you can upload files with Google Drive and Gmail like this:
In Gmail, click "Compose"

In the bottom toolbar click on the "Insert files using Drive" option
Search for your large file and click it.

Click "Insert"
These are three easy ways to send large files with Google Drive, but even this method has its limits: according to Google, individual users can only upload up to 750 GB of files per 24-hour period (although that limit increases to five TB if uploading a single file).
Use MASV With Cloud Storage
MASV integrates with most major third-party cloud storage providers like Google Drive, Dropbox, and Microsoft 365.
Using Dropbox is a great way to send files via email. A free account will get you 2 GB of storage, but you can get more when you upgrade to paid plans.
Note: Dropbox file size limits are dependant on how much storage you have.
Upload your large file to Dropbox.
Once it's finished uploading, hover over the file and click Copy link when it appears.
Send the link in an email.
Dropbox caps web uploads at 50 GB. However, the Dropbox Desktop app can support uploads under 2 TB, as long as you have the storage space.
Go to WeTransfer.
Upload your large files.
Enter your email, the recipient's email address, your message and click Transfer.
WeTransfer's limits top out at 2 GB per transfer via its free service or 200 GB per transfer with WeTransfer Pro.
Fast Large File Delivery Over Email
The fastest cloud file transfer speeds.
The problem with cloud storage tools
Cloud storage options like Google Drive, Dropbox, and WeTransfer make it easy to share large files via email. They are also very cost-effective, even when it comes to plans. WeTransfer Pro, for example, comes in at US$12 per month — and most offer both free and paid options.
However, the main drawback of cloud storage is performance.
As we discussed in our article How To Send Large Video Files, cloud platforms are great for uploading documents, images, or compressed videos, but weren't designed to transfer massive uncompressed video files.
That means most cloud storage options are around 10 times slower than an accelerated file transfer solution like MASV, making it less appealing for video file sharing.
Zipping a large file means to compress it down so it can be shared over lightweight platforms like email.
To be clear, this is an easy option because the functionality is built right into your computer. It's free and you don't need to sign-up for any third-party service.
Right-click on any file or folder
Hit Compress
A zipped folder will appear shortly.
Do I necessarily recommend this option? No, I don't.
ZIP files are prone to data corruption. This is because of an incompatability between different machine OSes. In other words, if you zip a file on a Windows machine, it won't always unzip the same way on a Mac.
Read our post on Why File Zipping is a Problem For Large File Transfers to learn more.
It's rare someone will purposely choose a harder option to complete a task. But, there are some viable options to send large files via email, even if they require some extra technical elbow grease.
UDP-Based File Transfer
UDP-based solutions such as Aspera, FileCatalyst, and Signiant allow for fast transfer speeds and have a good degree of reliability, but can be very expensive. Aspera starts at $0.95 USD per GB, and its Advanced subscription, which allows up to 6 TB, clocks in at more than $10K per year.
These solutions also require a fair bit of technical expertise to install, fine-tune, and use, and are known to sometimes have problems with firewalls.
If you're interested in learning more, our free in-depth whitepaper gives you the tools to evaluate web-based and UDP-based file transfer against our five guiding principles.
File Splitting
As mentioned, ZIP files can condense your data and make it more email-friendly.
But, when you're dealing with hundreds of GBs of video, you may need to chop those zipped files up even further to satisfy those pesky attachment size limits. Software such as WinZip or 7-Zip works great for this.
To split up your humongous ZIP file into more palatable portions using software such as WinZip, simply do the following:
Open your ZIP file
Open the Settings tab
Click the Split window and specify the desired ZIP file sizes for each part (you can also enter custom sizes)
Click "Multi-part ZIP File" under the Tools tab
Indicate the location on your hard drive you want the new files created in the Split window, and name the file
Mac users can also use the Terminal window of their OS X to split ZIP files into more reasonable chunks. Check the instructions on how to do this.
Chopping up ZIP files is an effective way to send large files by email. But it has several drawbacks.
It's very technical and time-consuming

No one really wants to receive 10 or 12 files (or more) at once and then have to piece them together again.
So while this approach works, there are better options out there.
Go With the Easy Option
MASV makes large file transfer easy and painless.
The Best Way to Send Large Files via Email
Hopefully, you'll no longer need to search how to send large files via email after this article.
As a recap:
MASV can transfer terabytes of data over a simple web browser (15 TB per file), and send download links directly to email inboxes. Transfers are encrypted, certified, and benefit from dedicated acceleration technology.
Google Drive is a cloud storage solution which provides a seamless integration with Gmail.
Dropbox is another cloud storage solution which can send download links to emails. Dropbox uploads are capped at 50 GB unless you're on a Professional plan, by which point it increases to 100 GB for $20/month.
WeTransfer and Dropbox both offer 2 GB limits on a free plan. Although, WeTransfer's Pro plan ($12) can send up to 200 GB per transfer.
File zipping is free and easy-to-use as the functionality is built into your computer. However, zipping is prone to corruption and data loss.
We also looked at a few complicated options like a UDP-based file transfer solution and file splitting. Both of these options are far too technical and time-consuming to warrant sending files over email.
Based on the above information, the best option would be an accelerated file transfer services like MASV. MASV gives you the flexibility to send truly massive files easily, quickly, and without having to sacrifice quality (which is of utmost importance when sharing video files).
Try MASV for free today. You'll even receive 20 GBs to use as you wish once you sign-up.
Fast, Easy, and Secure Transfer of Large Files
Create a free MASV account to get started
Send Files That Are Too Big For Email
MASV is the easiest way to send large attachments to anyone, anywhere in the world.