Send Large Files to Google Drive with MASV
Want to share large files directly to Google Drive? MASV integrates with Google Drive to provide smooth, stable transfers of massive files directly into Drive — up to 750 GB per day!
Try MASV's Google Drive integration today.
Uploads Made Easy
Thanks to MASV Portals, you can automate file deliveries into your Google Drive storage.
RECEIVE FILES FROM anyone
Receive files and folders from external contributors without sharing access to your Google Drive account.
SECURE Your DELIVERIES
MASV is an ISO 27001-certified and TPN-verified secure file transfer service.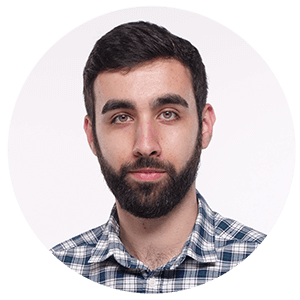 It's just a better way to work. We don't have to worry about file transfer anymore.
— Nicolas Leroy, Archivist, Jellysmack
The Challenge
I need to send files to Google Drive without downloading locally and re-uploading.
Google Drive is a popular, easy-to-use cloud storage platform. As a video professional, your needs differ from that of a regular user. Because you're saving and sending large files on a regular basis, you need to do this quickly without extra steps to streamline your workflow.
That means cutting out the mundane step of downloading files you receive from a cloud file transfer service only to re-upload it into a storage unit like Google Drive.
The Solution
MASV's Google Drive Integration: The best way to send large files to Google Drive.
MASV makes it easy to send big files in and out of Google Drive quickly from the comfort of a browser. No more downloading files from MASV only to re-upload to Google Drive. Simply visit your MASV download page and select "Save to…" to send your large files directly to Google Drive.
Or, attach Google Drive as the destination for a MASV Portal to automatically dump files from others intro Drive.
You don't have to give account-level access to outside users and your data is safe with two-way encryption. SSO is also available for larger businesses.
Streamline your workflow and finish tasks quicker. Try the MASV x Google Drive integration today for fast, easy, and secure file sharing.
How to Integrate Google Drive with MASV?
1. 

Visit the Cloud Integrations page in MASV.
2. Select Google Drive as a cloud integration.
3. In the pop-up window, fill out the required fields.
4. Press authenticate and you're ready to go!
Where do my files go?
Once your recipient opts to download their package to Google Drive, a MASV folder is created on their drive. Inside the MASV folder, a new folder will be created matching the package name.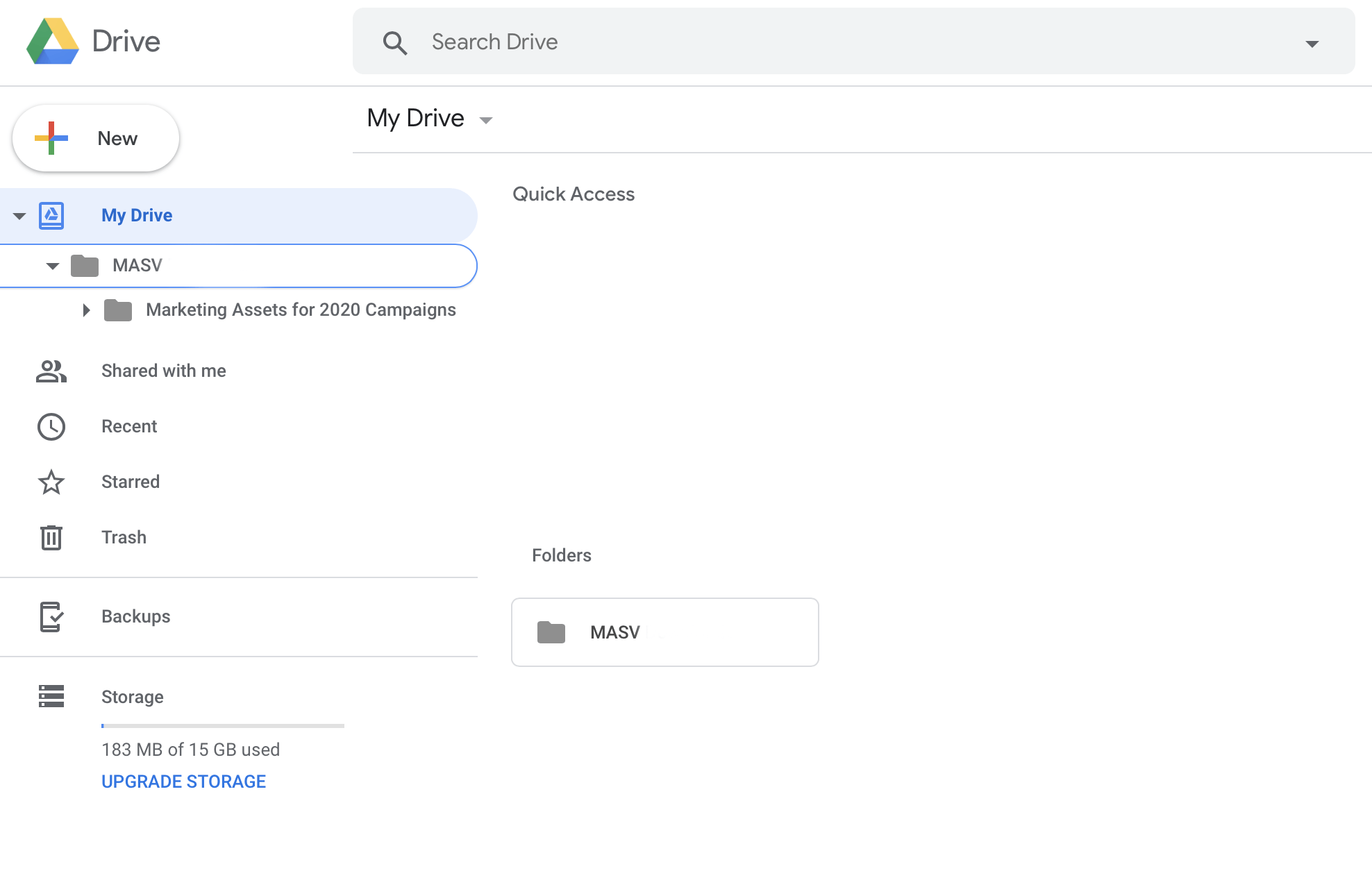 What is Google Drive?
Google Drive, which has 1 billion users worldwide as of 2018, is a cloud storage platform that allows users to store files in the cloud, synchronize files across devices, and share files.
Who is MASV?
MASV is a secure file transfer tool designed to deliver terabytes of data over the cloud. It is trusted by creative professionals around the world to move raw and high-resolution videos, images, and other large file formats.
Recommended Features 🏆
Discover additional MASV features we recommend for Google Drive workflows:
FAST, AUTOMATIC DELIVERY
When you link Google Drive with a MASV Portal, all files are delivered to Drive storage automatically.
PASSWORD PROTECTION
Add two layers of protection to all Portal deliveries by setting a password to upload and download files.
Enterprise Encryption
Get peace of mind knowing there's TLS 1.2 encryption on all file deliveries in-flight and AES-256 for files at-rest.
UNLIMITED PORTALS
Easily create as many MASV Portals as you need to get the job done at no extra charge.
SIMPLE AND CONVENIENT
You don't need special software to create a Portal or integrate Google Drive. Everything can be done in a browser.
Try The MASV x Google Drive Integration
Sending files to Google Drive has never been easier. Sign-up for MASV and we'll give you 20 GB to test things out.
Frequently Asked Questions
How to download large files from Google Drive?
Go to Google Drive and right-click the file you want to download. Click download.
To download multiple files, select the files you need and right-click. Click download. This will package and download the files as a ZIP folder
How do I transfer files to someone else's Google Drive?
The recipient needs to share their Google Drive folder with you and grant edit permission. This can be a security risk so we recommend using a MASV Portal instead. Upload the files to the recipient's MASV Portal. If they integrated MASV with Google Drive, anything you upload will automatically appear in their Drive.
Can I email files directly to Google Drive?
Not directly. Attach the files to your email message (as long as its size is 25 MB or smaller) and send it to the email address connected to your Google Drive. Open the email and click the "Add to Drive" icon on the attachment.
Can someone upload files to my Google Drive?
Yes. There are two ways. One, share your Google Drive folder with someone and grant them edit access to your folder. This can be a security risk so we recommend using option two instead: a MASV Portal. A MASV Portal is a secure upload window which can connect to Google Drive. Anything that gets uploaded to your Portal will automatically appear in your Drive.
Does the MASV and Google Drive integration work with ZIPs?
Zip files are not transferred – only a package's files and directories.
Is there a size limit for the MASV and Google Drive integration?
The package size delivered from MASV to your Google Drive cannot exceed the available space in your cloud storage account. Individual files cannot exceed the file size limit of the cloud storage provider: Google Drive allows a maximum of 750 GB of transfers in a 24-hour period.
Can I download files through the MASV app from Google Drive?
No. The MASV app does not support downloading from Google Drive.