Organize Your Team With Custom Forms
Simplify how you receive files and metadata from multiple people. Create a MASV Portal to collect big files and modify the form to capture additional information.
Be (Very) Specific
Add text fields, calendar dates, and multiple choice options like checkboxes, dropdown menus, and radio buttons.
Be the Ultimate Collector
Create as many Portals and Forms as you need at no extra charge; they are available to everyone.
The Challenge:
Coordinating Media Assets Can Be Frustrating.
Keeping track of all your contributors and their files can make you want to pull your hair out.
You shouldn't have to cross-reference assets across email, Slack, and cloud storage invites, and figure out which file belongs to which sender, for which project, etc.
That's where MASV's Custom Metadata Forms can be a huge time saver when collecting content from multiple contributors.
The Solution:
MASV Portals:
Effortless Content Collection From A Convenient Location
If you've been looking for a single location you can point all contributors to, so they can upload files and metadata to you, this is it.
Secure Uploads
A MASV Portal is your secure media upload window to receive large files from anyone — even if they don't have a MASV account.
Custom Form Templates
Save time with reusable form templates. You can even pre-fill metadata to ensure consistency across deliveries.
Flexible Data Types
Save metadata as JSON, CSV, or XML files — or all of them at once. Data fields can be mandatory or optional.
How to Create a Custom Form
Visit our Help documentation for step-by-step instructions and a video walkthrough of how to create a custom form.
1. Create a new MASV Portal or editing an existing one.
2
. Navigate to the "Custom Forms" tab > Start a new form (or use a template).
3
. Give your form a name > Choose the delivery format(s) > Add/modify/delete form fields.
4
. Save the form > Complete your Portal > Share the published Portal with contributors.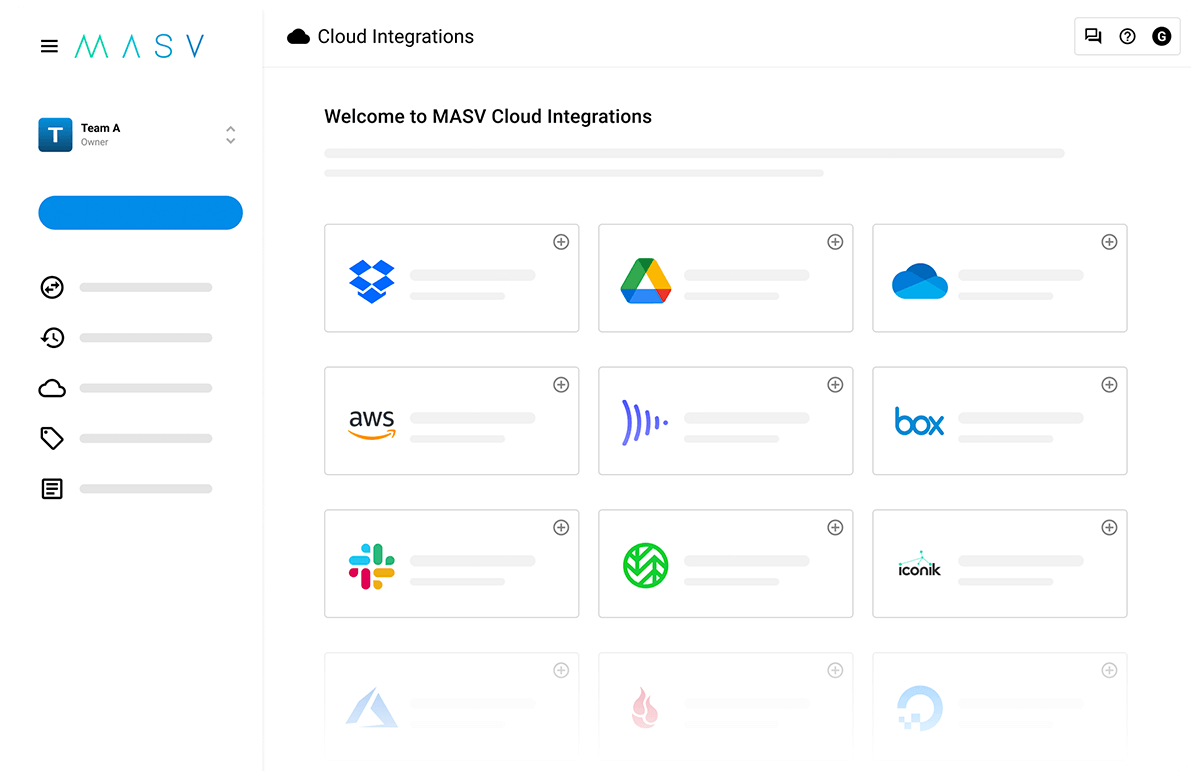 Store Files in Any Cloud
Want to save files on Amazon S3? Keep assets organized in Frame.io?
You can seamlessly store the files and corresponding metadata information you receive into a cloud storage of your choosing.
Simply attach a cloud integration to your MASV Portal. Any asset uploaded to that Portal will automatically appear in the connected storage.
Simplify Your File Collection Process
Ready to get started with secure large file transfer that makes project organization easy?