Transfer 7X More Data to Dropbox
Send Large Files to Dropbox with MASV
Don't split up big files. MASV bypasses Dropbox's 50 GB limit and can transfer up to 350 GB from any browser.
Try our Dropbox integration to send large files today.
SERIOUSLY MASSIVE FILES
MASV can transfer up to 350 GB from any browser, which is 7X larger than uploading natively to Dropbox.
UPLOADS MADE EASY
Store hundreds of GBs into Dropbox at the push of a button. Hit "Save to Dropbox" or automate with Portals.
Collect Files from Anyone
Use a MASV Portal to collect files from others into Dropbox without sharing permissions or account access.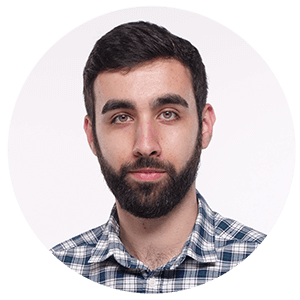 It's just a better way to work. We don't have to worry about file transfer anymore.
— Nicolas Leroy, Archivist, Jellysmack
The Challenge
To keep things simple, I want to upload large files received from colleagues to Dropbox using a browser.
Dropbox is one of the most popular file sharing services available today, thanks to its ease of use for storing files and collaborating with others through a browser window.
However, Dropbox is not designed to share large files over a browser. Dropbox has a strict 50 GB limit for file uploads over a browser. As such, those working with big video files and large batches of high-resolution images have to either:
Split and/or compress large files to below 50 GB.
Download the Dropbox desktop app for 2 TB uploads.
Use the Dropbox API for larger uploads.
Luckily, those who use MASV with Dropbox get the best of both worlds: a simple browser experience and large file uploads of up to 350 GB.
The Solution
MASV: The best way to send large files to Dropbox.
MASV offers two convenient ways to upload large files to Dropbox:
1. Dropbox Cloud Integration
Add 'Dropbox' as an integration to a MASV Portal. A MASV Portal is an upload window which can be shared with teammates. Any file uploaded to a Portal will automatically appear in Dropbox.
2. Save to Dropbox
When you receive a file, you can choose to store it in Dropbox rather than download it to your computer. Simply hit the 'Save to Dropbox' button.
Share larger files from more people to Dropbox and finish tasks quicker. Try the MASV x Dropbox integration today.
1. Visit the Cloud Integrations page in MASV.
2. Select Dropbox as a cloud integration.
3. In the pop-up window, fill out the required fields.
4. Press authenticate and you're ready to go!
Where Do My Files Go?
Once you or your recipient opts to download their package to Dropbox, a "MASV" folder will be created inside of the Apps directory and all packages are placed inside of it.
What is Dropbox?
Dropbox is a home for all your work. You can store and share files, collaborate on projects, and bring your best ideas to life—whether you're working alone or with colleagues and clients.
Who is MASV?
MASV is a secure file transfer tool designed to deliver terabytes of data over the cloud. It is trusted by creative professionals around the world to move raw and high-resolution videos, images, and other large file formats.
Recommended Features 🏆
Discover additional MASV features we recommend to optimize your Dropbox workflows:
FAST, AUTOMATIC DELIVERY
When you link Dropbox with a MASV Portal, all files are delivered to your Dropbox storage automatically.
PASSWORD PROTECTION
Add two layers of protection to all Portal deliveries by setting a password to upload and download files.
ENTERPRISE-GRADE SECURITY
Get peace of mind knowing there's TLS 1.2 encryption on all file deliveries in-flight and AES-256 for files at-rest.
UNLIMITED PORTALS
Easily create as many MASV Portals as you need to get the job done at no extra charge.
SIMPLE AND CONVENIENT
You don't need special software to create a Portal or add Dropbox. All you need is a browser.
MacOS Ends Support for Dropbox Sync Folders
You can no longer store Dropbox sync folders on external drives with the latest MacOS update. Learn how this will affect your large file workflow and discover a workaround using MASV.
Try The MASV x Dropbox Integration
Sending large files to Dropbox has never been easier. Sign-up for MASV and we'll give you 20 GB for free to test things out!
Frequently Asked Questions
Can I use MASV to transfer large files to Dropbox?
Yes, the MASV and Dropbox integration is the best way to send large files to Dropbox. MASV makes it easy to send up to 350 GB to Dropbox from any browser.
Do I have to remain on the download page while my file transfers to Dropbox?
No. If you leave the download page, the transfer will continue in the background. However, you will not be able to monitor the progress or be notified if there is a problem.
Do transfers to Dropbox count toward the MASV Download Limit? Will they be locked out once the limit is reached?
Yes, transfers to Dropbox are counted the same as if a user chose to download the files to local storage. Once the download limit has been reached it will prevent new downloads via the browser or to Dropbox.
Does downloading to Dropbox support Dropbox Teams?
Yes. Users can download to either a Personal Dropbox account or a Team (Business) account. Personal users will see a "MASV" folder in their Apps directory, while Team users will see this appear under the logged in user's directory (ie. Team Name/John Smith/Apps/MASV/)
Does the MASV and Dropbox integration work with ZIPs?
Zip files are not transferred – only a package's files and directories.
Does the MASV and Dropbox integration work with Portals?
Yes, you can connect Dropbox to a MASV Portal so that all Portal deliveries are automatically uploaded to Dropbox cloud storage.
Is there a size limit for Dropbox?
Files uploaded to your Dropbox cannot exceed the available space in your cloud storage account. Files uploaded through the desktop app or mobile apps must be 2 TB or smaller. Files uploaded to dropbox must be 50 GB or smaller. Files uploaded using the Dropbox API must be 350 GB or smaller.
Can I download through the MASV app from Dropbox?
No. The MASV app does not support downloads from Dropbox.
Try The MASV x Dropbox Integration
Sending large files to Dropbox has never been easier. Sign-up for MASV and we'll give you 20 GB for free to test things out!