Ingest Media Assets Directly to Reach Engine with MASV
The easiest way to receive large media assets from anyone, anywhere at blazing fast speeds. Delivered directly to Reach Engine.
Deliver Assets to Reach Engine in a Single Click
MASV's Cloud Integration hub connects you to the cloud services you use most. Automate your media delivery to Reach Engine by connecting to your MASV Portal, eliminating the need to download files only to re-upload them somewhere else.
Share your MASV Portal with anyone, allowing your contributors, clients, crews and teammates to send files directly to your Reach Engine storage. They don't even need a MASV account. It doesn't get any easier than this.
The Fastest Way to Upload Assets to Reach Engine
When you upload files to Reach Engine storage using MASV, you'll benefit from our dedicated global accelerated network.
With over 150 servers worldwide, we achieve maximum transfer speeds in most locations across the world without the need for any software or firewall changes.
Designed for Media and Entertainment Professionals
MASV's secure file transfer platform follows Trusted Partner Network (TPN) best practices, ensuring your content never falls into the wrong hands. Plus, every asset you send or receive with MASV is protected by encryption both in-flight and at-rest, and optional password protection—all backed by the ultra-secure Amazon Web Services (AWS) infrastructure.
In other words, your content is safe with us. Learn more about MASV's commitment to content security.
Trusted by 78,301 video professionals around the world
Connecting MASV to Reach Engine is Easy
Setup Reach Engine
First, you need a Reach Engine account that is connected to AWS S3 storage. You'll need an API key for a Reach Engine user with admin access and permissions to modify asset details and categories as well as create and modify collection contents. See the full list of requirements in the install documentation. 
Note: we recommend creating a dedicated Reach Engine user account for MASV.
Add the Reach Engine Cloud Integration in MASV
Next, create a Cloud Integration in MASV using the new Reach Engine provider option. Now you can attach your Cloud Integration to your MASV Portal(s) to have your uploads automatically transferred to Reach Engine. You may also select this connection to upload individual packages using the Send to Cloud feature on the Packages list pages.
Send Files to Reach Engine via a MASV Portal
To attach a cloud integration to a MASV Portal, simply select the desired Portal and choose "Select Connections" under "Deliver to Cloud". Then locate the Reach Engine connection you want to use and click "Update".
You're all set! For further instructions on configuring your integration and troubleshooting, refer to the support documentation.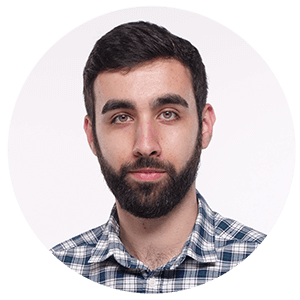 "It's just a better way to work. We don't have to think about how we'll send or receive a rush—basically, we don't have to worry about file transfer anymore."
— Nicolas Leroy, Archivist, Jellysmack
This integration was built based on feedback from MASV customers like you!
Help us make MASV more productive for you. If you have any kind of feedback for us, please submit it via our feedback forum.