Wasabi File Transfer Integration for Video
Move raw footage, transcoded files, and final videos to and from your Wasabi cloud storage.
Try MASV's Wasabi integration today.
Collaborate with Wasabi
Invite anyone to upload files to your bucket or share files from Wasabi with people outside your organization.
Receive Extra Secure Deliveries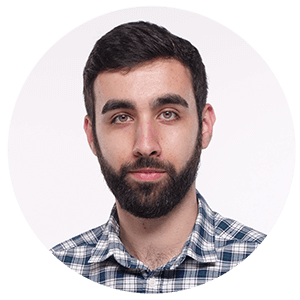 It's just a better way to work. We don't have to worry about file transfer anymore.
— Nicolas Leroy, Archivist, Jellysmack
The Challenge:
I need a more affordable way to transfer and store my large media files.
Video professionals spend way too much money on data transfer and storage due to the large file sizes of their projects.
This is either because of high operational costs from established vendors or recurring fees like subscription payments. The latter can be especially difficult for freelancers or small teams who work on a project-by-project basis and can't afford to pay a set fee every month.
The Solution:
MASV x Wasabi's hot cloud storage integration. Fast data access for less.
MASV has integrated with Wasabi, a cloud storage service that offers low-cost, high-speed storage with no hidden fees or charges. Wasabi is about 1/5 the price of Amazon S3.
With this integration, you can:
Ingest terabytes of data into a Wasabi bucket from MASV.
Collect files from multiple parties into Wasabi hot storage using a MASV upload portal.
Share files from your bucket with external recipients.
Save significantly on transfer and storage costs, with a rate of only $0.25/GB downloaded for MASV and $5.99 per TB in storage for Wasabi.
Get the winning combination of affordable cloud storage and better file transfer. Try the MASV x Wasabi file transfer integration today!
Who is Wasabi?
Wasabi is game changing, leading-edge cloud technology that allows users to affordably store a nearly infinite amount of data.
Who is MASV?
MASV is a secure file transfer tool designed to deliver heavy media files over the cloud, fast. It's trusted by thousands of video pros to move large amounts of data between teams, clients, and freelancers.
How to Integrate Wasabi with MASV?
1. Add a Wasabi cloud integration to your MASV account.
2. Fill out the required information and hit Connect.
The MASV Advantage

 🏆

More reasons why MASV and Wasabi are the perfect data duo.
S3 Compatible
MASV is built on AWS infrastructure which means it is compatible with Wasabi.
A Portal Per Bucket
Make as many Portals as you need, each with their own Wasabi bucket destination (it won't cost you extra).
Easy to Use Tools
Upload large files to Wasabi from browser. Use our Desktop app for greater performance.
View Transfer History
Track Wasabi deliveries with a detailed ledger of your MASV transfer history.
Try the MASV x Wasabi Integration
Join other video teams who already use the Wasabi integration with MASV to ingest large media files, fast.
Frequently Asked Questions
How do I integrate Wasabi cloud storage with MASV file transfer?
To integrate Wasabi cloud storage with MASV file transfer, simply sign-up for a MASV account, go to the cloud integrations tab inside the MASV browser app, select Wasabi from the dropdown options, fill out the required fields and bucket information, and hit Connect.
Can I use MASV to transfer files to and from Wasabi cloud storage?
Yes! With MASV, you transfer files to and from a Wasabi bucket. Here's how:
To receive files into a Wasabi bucket:
Create a MASV Portal.
In the Portal builer, go to Cloud Integrations tab.
Select Wasabi from the dropdown and fill in the bucket information.
Share the Portal link with a recipient. Any file they upload to the Portal will also upload to your selected bucket.
To send files from a Wasabi bucket:
From the main menu, go to Cloud Integrations.
Select Wasabi from the dropdown and fill in the bucket information.
Turn on Send from Cloud and hit Connect.
Go back to the main upload card and switch to the Cloud Files tab.
Select the Wasabi integration you just created and browse the files you want to send.
You can send the files as an email or generate a shareable link.
Can I automate file transfers between Wasabi and MASV?
Yes! With MASV, you can connect a Wasabi bucket as a destination for Portal uploads. Any file uploaded to said Portal will automatically ingest into Wasabi cloud storage.
Does MASV support transferring large files to Wasabi?
MASV can transfer large files, up to 5 TB at once, into Wasabi.
Are there any additional costs for using MASV with Wasabi cloud storage?
If you use MASV to upload files to Wasabi, you will be charged $0.25 for every GB. It is important to note that this fee is separate from any existing payments you make to Wasabi.