Secure Cloud Storage for Large Files
The Most Flexible Way to Upload and Store Media Assets in the Cloud
Pay-As-You-Go Cloud Storage
MASV offers flexible and secure cloud storage options for video and other large files. All files uploaded to MASV are automatically stored for 7 days. After 7 days of free storage, you can decide how long you want to store files with MASV.
You're only charged when your files are actively stored. Need to save a few hundred gigs one month and nothing the next? No problem! Extended cloud storage is charged at a rate of $0.10/GB per month.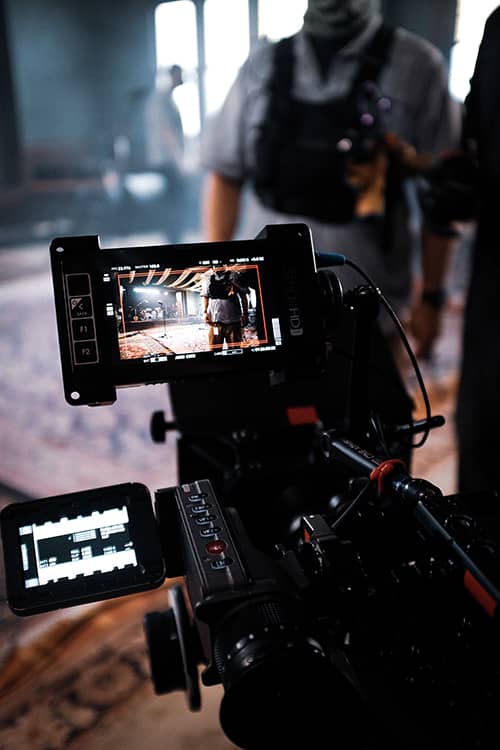 Secure Cloud Storage for Video Production
Upload unlimited files and folders to online cloud storage at lightning-fast speeds, eliminating the need to ship expensive hard drives during a video shoot. MASV always maintains your folder structure, and file format, without any compression, so you can start working with RAW footage faster.
Cloud Storage for Remote Production
Working with a remote production team? Your files are securely stored on our network of 150+ global servers and can easily be accessed from anywhere in the world—all you need is an internet connection. Easily set permissions for who can access files by requiring optional passwords for all downloads.
MASV maintains your folder structure and file format. Your files will never be compressed, and will be stored exactly as you uploaded them 💪
Access Files from Anywhere in the World
MASV Cloud Integrations makes it easy to upload your files to many popular cloud storage providers, and we're adding more all the time.
Store Files in Google Drive
Save time and access your files faster with our Google Drive integration. "Save to Google Drive" makes your MASV delivery direct-to-cloud. Learn more about storing files in Google Drive with MASV.
Store Files in Dropbox
Upload files directly to your Dropbox account. No more downloading files from MASV only to re-upload to cloud storage. Simply visit your MASV download page and select "Save to…" to send large files to Dropbox.
Store Files in Amazon S3
Easily upload files of any size to your Amazon S3 buckets. Now simplify your content collection workflow by letting MASV deliver content to your S3 Storage at the highest speed and reliability. Learn more about sending files to Amazon S3.
See all integrations and learn more about MASV Cloud Integration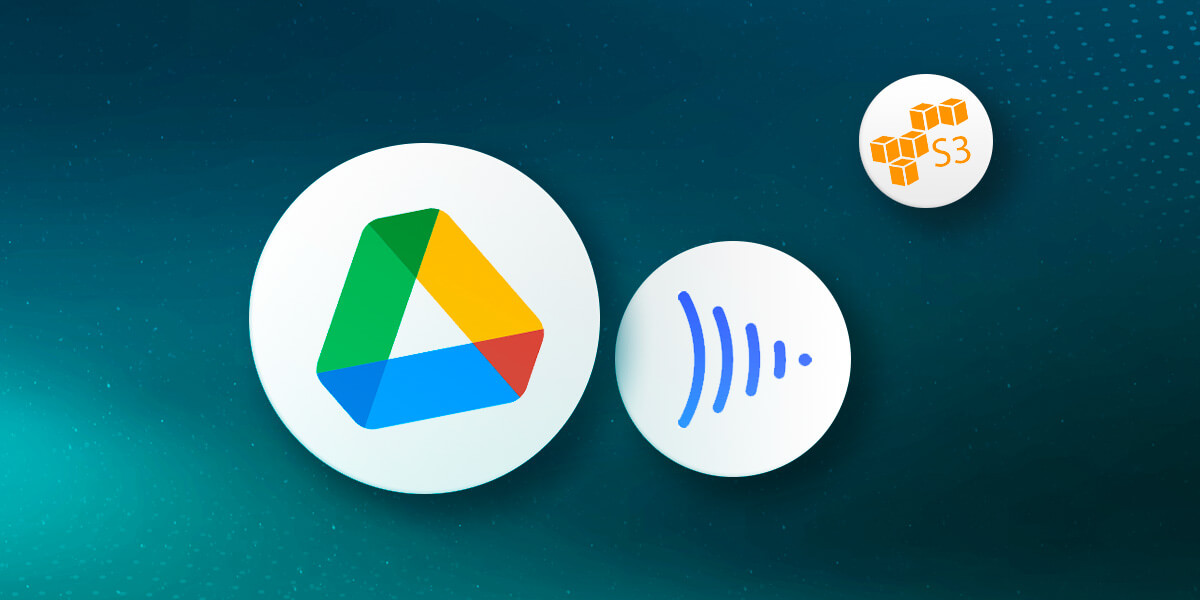 Automate Delivery to Your Cloud Storage with MASV Portals and Watch Folders
Connect your MASV Portal to your cloud storage provider to automate file delivery to Amazon S3 Cloud Storage, Google Cloud Storage and more using MASV Watch Folders.
A Watch Folder is a folder on your computer that triggers a specific task when a user drops files or folders in it. MASV Automated File Transfer can be configured to automatically upload files and folders to MASV Portals or specific recipients – ideal for video pros who are tired of waiting for the render to complete before starting the transfer of the final files to the client. Download the MASV desktop app to start using Watch Folders and automation.
Secure File Storage Guaranteed
MASV follows strict security standards to ensure your content is protected at all times. Every package you send with MASV is protected by encryption on all transfers—both in-flight and at rest. You can also enable optional password protection that can be updated by administrators at any time, to restrict access to your stored files.
MASV operates on the Amazon Web Services (AWS) platform, which features built-in, on-premise, and cloud-based security protocols for the best possible protection. To ensure the highest standard of content security, MASV has completed a rigorous third-party evaluation to ensure compliance with the Trusted Partner Network (TPN), owned and managed by the Motion Picture Association (MPA) a leader in third-party entertainment industry assessments.
MASV has been ISO 27001 and SOC 2 certified.
Ready To Get Started?
Grab 20 GBs on us.
Already Signed Up?
Enable extended storage in your MASV account.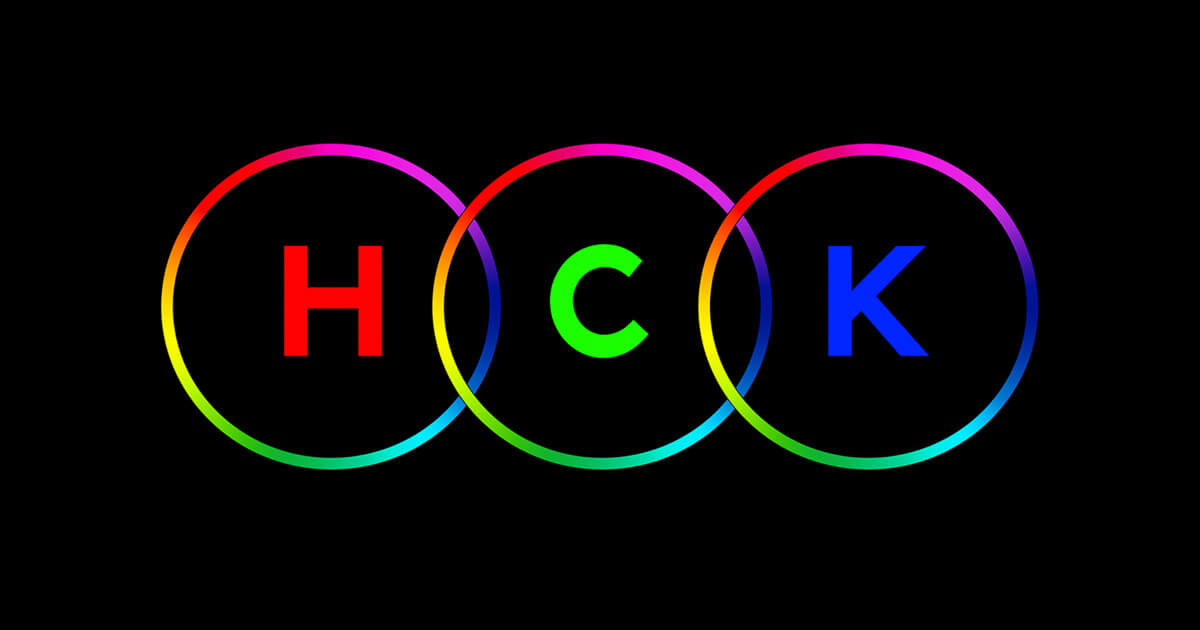 Customer Story: Hell's Color Kitchen
Learn why Hell's Color Kitchen 'can't survive' without MASV's speed, reliability, ease of use, and ability to transfer and store files of any size.
Frequently Asked Questions About Cloud Storage
Where does MASV store files?
Storage is always saved to the data center in the geographic region that is closest to the uploader. All MASV user data and transfer metadata including package names, file names, recipients, passwords, etc. are stored centrally in the US (us-east) for all MASV users.
How much does cloud storage cost?
Does MASV compress files?
MASV does not compress any of your files. When using the browser version of MASV, to facilitate downloading large amounts of files, we simply zip the files, but this is simply to containerize the files, but no compression is used. Using the desktop application, all files are downloaded in their original format, no zips.
Is MASV storage secure?
Organizations around the world rely on MASV's enterprise-grade security. MASV encrypts all data in-flight and at rest based on Amazon S3 encryption mechanisms. MASV is run entirely over TCP over SSL (HTTPS), ensuring that data can not be intercepted. We use Amazon Web Services which has the best on-premise security in the world. You also have an option to password-protect the files you deliver for an added layer of protection.
Additionally, MASV is ISO 27001 and SOC 2 certified and TPN compliant, ensuring your assets are protected against content security threats. Learn more about MASV's secure file transfer solution.
How long can I keep my files stored with MASV?
Cloud file storage is free for the first 7 days on all files uploaded to MASV. You can update this at any time by enabling "extended storage" for your MASV Team or individual packages. Once extended storage has been enabled, you can choose to keep your files stored on MASV for as long as you like by choosing any date in the future.
How many files can I store with MASV at once?
We'll never limit the number of files or size of files you store with MASV. Because MASV is pay-as-you-go, it's easy to manage payments, even when your storage requirements may change from one month to the next.
Does MASV have access to my files while they're being stored?
No, MASV cannot access files or folders you've uploaded to storage.