🎥 Our interview with Somerville Media Founder, Greg Somerville.
"We recommend MASV every single time. It's the easiest system. It's efficient. It's fast. It handles pretty much anything you can throw at it. And, more importantly, it means your post-production schedule is then faster as well. It's a win-win for everyone."
– Greg Somerville, Founder & Director, Somerville Media
⭕️  Transferring large amounts of data from set to 1) a post-production team in Singapore, and 2) clients for approval.
⭕️  Quick turnaround of video assets, often working against North American and European time zones.
⭕️  Fast, reliable delivery to clients without the technical hurdles of FTP.
⭕️  Juggling deliveries with local and overnight couriers carrying hundreds of gigabytes of sensitive material.
✅ Deliver up to 15 TB per file, globally, in less time than other transfer solutions (and even couriers).
✅  Send files at max speed across 300+ private cloud servers to ensure on-time delivery of large, high-res files.
✅  A 'client-proof' experience. Just send an email or share link. The recipient doesn't need a MASV account to download.
✅  TPN-verified secure large file deliveries over the cloud. No forms, border issues, or lost/delayed shipments required.
Somerville Media is a Singapore-based, full-service video production company owned and operated by Greg Somerville. The former video journalist and producer at the Associated Press founded the company in 2007, and now offers B2B video production services with the help of his team and a network of local and freelance crews scattered across Asia and the world.
Back when Greg broke his teeth in the news business, around 1999, most companies were still in the habit of transferring video tapes from breaking news stories to fixed locations, referred to as feedpoints, in the fastest way possible — via motorcycle couriers for example. These feedpoints were permanent links able to send footage either via satellite and then, later on, via fibre. But internet transfer technology changed all this and simplified the entire process.
And while even we can admit that sending high-value content on a motorbike does have a certain excitement factor, Greg says he prefers the speed and reliability of his current large file transfer method, MASV. 
Fast and Reliable Media File Transfer
Vast Amounts of Data, Little Time to Spare
As a coordinator of on-location camera shoots in Singapore and abroad, Somerville Media has always required a reliable large file transfer solution for moving high-resolution video files. "We're transferring vast amounts of data pretty much every day," Greg explains.
"When we're coordinating with local crews, we need the footage sent back to us in Singapore so we can edit. But we're also sending footage directly to our clients."
Related: How To Send Large Videos
Couriers, FTP, and Slow File-Sharing Services
For years, the company has regularly sent and received files of between 30 and 40 GBs, traditionally either by courier or, as the company built up its IT infrastructure, an on-premises file transfer protocol (FTP) server.
But many clients and partners found FTP challenging to use, Greg says, and constantly arranging couriers can be a time-consuming pain. With more and more 4K content on the client menu, the company now regularly deals with files hundreds of gigabytes in size – a reality that requires a more robust and user-friendly large file transfer platform.
"As time went on," Greg says, "none of these solutions were efficient either from a cost perspective or a speed of delivery perspective."
After experimenting with other file-sharing services, however, Greg says the company needed a cloud solution with faster upload and download speeds, and that didn't require a login for every user.
And that's when Somerville Media tried MASV. "We've never looked back," Greg says.
Make the Switch to MASV
Easier than shipping drives, less complicated than FTP, and faster than those other guys.
MASV: 'Our Default' File Transfer Solution
Somerville Media now uses MASV to send and receive virtually all its raw and edited video content each day, either from camera crews in the field or to clients and partners around the world.
"MASV is really our only transfer solution – it's our default."
Greg says MASV's speed, reliability, and simplicity make it the obvious choice for transferring video files across large distances for projects with tight deadlines. Somerville Media receives all its footage from on-location crews via MASV, backs it up locally, then transfers footage to clients or partners following post-production or editing.
That allows Somerville Media to fully capitalize on its Singapore location, which is strategically nestled between European and North American time zones. "At the end of our shoots, we can send the footage so it's ready for our clients, in time, either in the North American time zone or European time zone.
"There is no way that we could ship the footage as quickly using a hard drive and an international courier service as we can via MASV."
MASV: A Critical Tool for Receiving Dailies
Because of Somerville Media's global standing; fast, simple, and reliable transfers of dailies and finished files are a must to keep production schedules on-track and clients happy. MASV is now the data transfer workflow tool for Greg and his team. Here's why:
Faster Production Turnaround
MASV came in especially handy during a recent large shoot involving 180 recordings across nearly ten countries, with each session producing time-sensitive video files of approximately 40 GBs. "We needed to deliver the footage for post-production," Greg says.
"In the past, we would have probably waited until the end of the day, packed it onto the hard drive, shipped it, and then encountered an additional delay of two or three days before it arrived at the post-production facility."
Easily Send Terabytes of Data
Indeed, the sheer volume of footage being transferred – around seven terabytes in total – would have required the equivalent of around ten hard drives a day.
"But with MASV, we were able to send it bit by bit, as we went, without needing to send one drive at a time – which would have taken a lot of time."
Better Transfer Speeds
Some cloud services Somerville Media has tried in the past were "as slow as a broken-down lorry," Greg says that uploading video files of around 40 GBs at the company's Singapore office now takes just a few minutes with MASV.
Overall Best-in-Class
Greg says MASV's main draw isn't just one thing – instead, it's the platform's unique combination of speed, reliability, efficiency, security, and ease of use.
"When we started using MASV, it proved to us that it was the most efficient system," Greg explains. "It allows us to transfer files and footage quickly and efficiently without worrying too much about the transfer, because we know it will get there."

"MASV is faster. It's easier to use. And more importantly for our clients, it's a secure and simple way to receive footage."
MASV File Transfer
Get 20 GB to use with the fastest, large file transfer service available today, MASV.
Automated Dailies Transfer?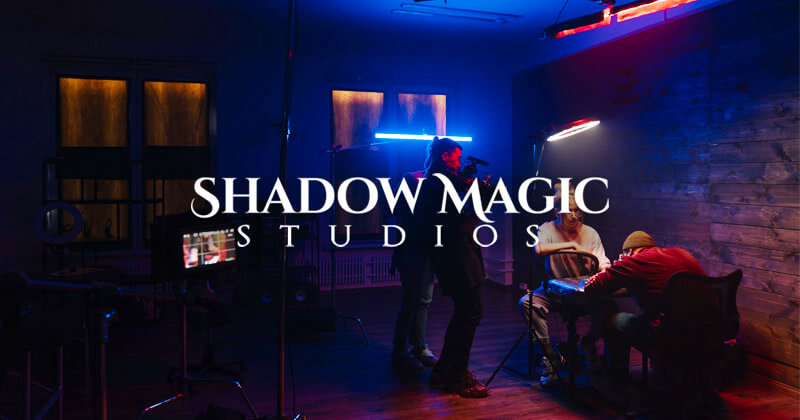 "We test drove a bunch of different file transfer platforms, and MASV was the only one that always worked without fail."
– Jordan Maltby, Owner and CEO, Shadow Magic Studios
The proper delivery of dailies in a timely manner is a critical part of production workflows. It's needed for on-set color grading, review and approvals, and hand-off to an edit team to start the post-production process. MASV successfully moves dailies for Somerville Media as well as Shadow Magic Studios.
Shadow Magic Studios is a decentralized and remote dailies lab which processes dailies without ever being on-location. Their secret? Their on-set Magic Box DIT rig, which backs up footage to RAID storage and automatically delivers media to Shadow Magic's remote edit team via MASV's automation tooling.
Learn how MASV automated Shadow Magic Studio's entire remote DIT workflow.
Heard enough? Are you ready for easy, large file transfer that works? Get started with MASV below and receive 20 GB on us. 👇