What is the best digital audio workstation for filmmakers in 2023?
While you might find hundreds of articles online about the best DAWs from a music production angle, there are very few resources designed to help independent filmmakers choose the right DAW.
So, in this comprehensive round up, you'll find a list of the very best digital audio workstations (DAWs) for filmmakers available today, with specific applications selected to suit every workflow, budget and level of experience.
Fast, Easy Media Transfer For All
MASV is a file transfer tool built for media. Send and receive high-resolution video and audio without limits.
What is a Digital Audio Workstation?
A Digital Audio Workstation (DAW) is a single application dedicated to the process of recording, editing, transforming, mixing and delivering audio. DAWs are used extensively in the music production business, podcasting, film scoring and film sound design.
Most DAWs come with extensive internal feature sets, as well as the ability to add in third-party plugins, effects and filters.
Common features across DAWS include:
Multitrack recording: record and edit multiple tracks of audio simultaneously.
Audio editing tools: for editing audio files down to the individual sample level.
MIDI support: allows users to record and edit MIDI data from devices such as keyboards, drum pads and other touch interfaces.
Virtual instruments: Many DAWs come with built-in virtual instruments that allow users to create music without needing external hardware.
Effects processing: including EQ, reverb, compression, and many more.
Mixing tools: for mixing and mastering, such as EQ, compression, and limiting.
Time-stretching and pitch-shifting: adjust the tempo and pitch of audio tracks.
Collaboration tools: Some DAWs collaboration with other musicians and producers remotely.
Why Digital Audio Workstations Matter in Video Post Production?
Because a DAW will give you a level of control and finesse over your sound editing, sound design and sound mixing that simply isn't possible when only using your video editing software of choice.
This is why professional sound designers, film composers, sound editors and music editors all work in dedicated digital audio workstations to do their work. Given the depth of skill, creativity and talent required to do this kind of work professionally, this is also why an editor shouldn't assume they can replace these roles on their own.
But if you're not working on a production big enough to hire for these roles, it will serve the entire project if you try to learn how to do a few essential tasks in a DAW to improve the whole project.
Aside from access to professional plugins designed to sculpt your sonic architecture with precision, you'll also gain the ability to work in professional delivery formats such as Dolby ATMOS, Auro 3D and other multi-channel spatial audio formats.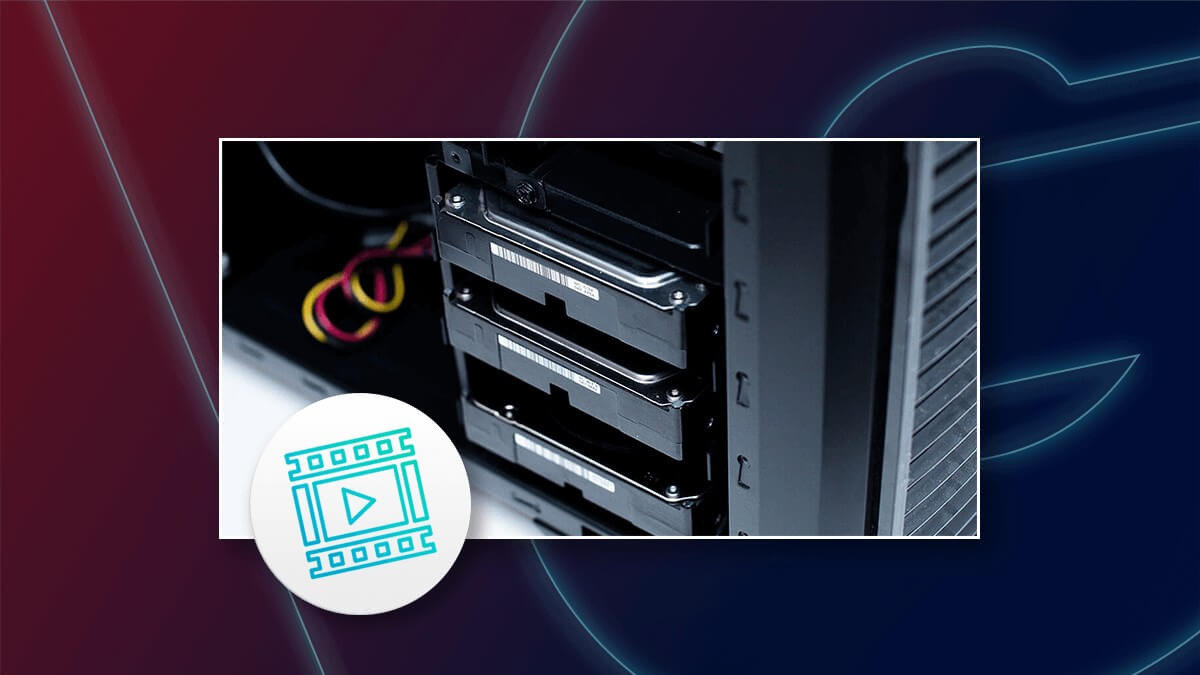 Your Complete Audio Post-Production Workflow Guide
A deep dive into the audio post-production workflow for film and TV – from spotting sessions to audio editing and mixing.
The Best DAWs for Filming in 2023:
In selecting the DAWs in our list we followed a simple methodology of taking into consideration these four points:
Compatibility with video editing software
Audio processing capabilities
User interface and ease of use
Price
So without further ado, here are the best digital audio workstations for filmmakers in 2023.
1. Best DAW to Download for Free – DaVinci Resolve Fairlight
Fairlight was originally a standalone, industry leading DAW, before Blackmagic Design acquired it in 2016 and incorporated it into DaVinci Resolve.
While other workflows make you jump between individual apps, DaVinci Resolve enables a complete Post workflow within one application, switching instantly between the four main pages; Editing, Effects (Fusion), Sound (Fairlight) and Grading.
At $295 for a license to DaVinci Resolve Studio, including a lifetime of updates, it also represents one of the best value for money applications on our list. Even if you only download the free version of DaVinci Resolve it is still a fully-functional, richly featured piece of software.
As such, it is also the most powerful free digital audio workstation on our list.
Mac, PC and Linux | Price: Free / $295 (one-time)
Pros ✅
Free is always good.
Powered by Blackmagic Design's AI Neural Engine.
Ideal for beginners on a laptop.
Also ideal for seasoned professionals who want to work with dedicated hardware such as Blackmagic Design's Fairlight Audio Editor.
Clean, simple user interface.
Includes editing tools (no roundtrip workflow between apps required).
Cons ❌
Fairlight doesn't have the same level of industry adoption to help you land a gig as a junior or assistant in post production sound, compared to say learning Avid Pro Tools.
File Transfer for Filmmakers
Join the thousands of media professionals who trust MASV for secure and lightning-fast file transfers.
2. Best DAW for Getting a Job in Film Sound – Avid Pro Tools
To my mind Avid Pro Tools is the industry leading DAW when it comes to film post-production sound. That doesn't mean that it is therefore the best DAW, but rather that it's the one that all of the big Hollywood post houses use, for a variety of reasons.
So if you want to be working in that particular part of the industry then learning Pro Tools would be a great place to start.
Mac and PC | Price: $99-$599/year
Pros ✅
Muli-user collaborative workflow.
Seamlessly integrates with industry leading Avid Media Composer.
Reliable and scalable on big productions (up to 2,048 tracks in Pro Tools Ultimate).
Ideal first app to learn to land a job in the industry.
30-day free trial.
3. Best DAW for Apple Mac Users – Logic Pro
Apple's Logic Pro is another sophisticated DAW that is a firm favorite among Apple-based filmmakers.
While Apple's Garageband app comes included with Mac OS for free, Logic Pro is definitely a huge step up and a professional solution in comparison yet its user-friendly interface makes that transition an easy one.
Pros ✅
Extensive support for spatial audio including a 3D object panner and Dolby Atmos exports.
Huge performance boost from native integration with Apple's M-series hardware
Work effortlessly between Apple's Final Cut Pro and Logic Pro.
Use iPad and iPhone as Logic Remote for multi-touch gestures and 'physical' control faders and dials.
Impressive native plugins including Flex Time, to correct timing errors or create interesting tempo effects.
Cons ❌
Apple's slower development cycle might keep you waiting for improvements.
Restricted to Mac users only.
4. Best DAW for Film Sound Design – Audio Design Desk
Audio Design Desk (ADD) is one of the newest and most interesting digital audio workstations on the market today and was designed specifically for film sound post production.
As a result ADD takes full advantage of both AI technology and creating a unique and engaging user experience that's different to many other DAWs with established workflows.
Users can assign groups of sound effects to keyboard shortcuts and simply 'play' the keyboard to drop sound effects on the timeline, each of which contains a sync point and metadata which allows ADD app to instantly replace all of these sounds with one keystroke to endlessly generate alternative selections.
In my opinion ADD represents one the most future oriented and entertaining DAWs in this list and definitely one to check out if you're specifically interested in sound design for film.
Mac only | Price: $89-$299/year
Pros ✅
AI learns your preferences, so the more you use it the better its suggestions become.
Flexible pricing with monthly, annual and perpetual licenses available.
The mid and top tiers also include a 70,000+ sound effect and music cue library.
DAWSync enables ADD as 'giant plugin' inside other DAWs.
'Basic' license covers broadcast media and online content.
Cons ❌
Licensing based on project type, e.g Pro license required for TV, commercials and streaming media.
ADD's new way of working might not suit everyone's workflow.
Restricted to Mac users only.
Ready to Simplify Your Audio File Transfers?
MASV's user-friendly platform is the solution you've been looking for. Start your free trial today!
5. Best DAW for Film Scoring – Ableton Live
Ableton Live features on almost every list of 'the best DAWs' given its long history in the industry and its huge adoption by composers and musicians. Accordingly, it features synthetic instruments, musical sound packs and midi-controlled effects.
While you could easily use its sound editing and designing capabilities to build a soundscape for a film or video project, Ableton's musical roots make it seem like it won't be as easy to tightly integrate into a film post production workflow.
Mac and PC | Price: $99-$749
Pros ✅
Impressive 90-day fully functional free trial.
Established legacy in the film composition world.
Cons ❌
Not ideal for film and TV post production workflows.
Cannot import XML/AAF or OMF files.
Does not support multi-channel audio files, such as multi-track dialogue recordings.
6. Best DAW for Beginners – Adobe Audition
Adobe Audition is Adobe's own take on a digital audio workstation for filmmakers and if you have a Creative Cloud subscription ($54.99/month) it is already available to you, although you can choose to subscribe to it as a standalone app if you prefer ($20.99/month).
Of all the DAWs in this list, Audition is ideally suited to beginners, given how easy it is to use features like its comprehensive set of audio repair tools and the simple user interface which allows you to focus either on one clip at a time, or your entire mix.
Given the immense popularity of Adobe's AI powered online 'enhance' tool, which makes bad audio sound like it was recorded in a professional studio, and the likelihood of these tools becoming a native part of apps like Audition, it makes for a compelling reason to have a DAW like Audition at your fingertips.
Mac and PC | Price: $21-$55
Pros ✅
Native round-trip workflow with Adobe's Premiere Pro.
Easy choice for video editors looking to improve their sound editing and design abilities.
Suitable for podcasters and musicians too.
Easy to use tools make it ideal for beginners.
Pipeline of AI powered tools coming to the app.
Cons ❌
Not an widely adopted DAW for landing a job in the industry.
Expensive monthly subscription as standalone app.
7. Best DAW for Customisation – Reaper
Reaper is one of the most customisable digital audio workstations in this list, which is why it has developed such deep roots in its community of users. The fact that you can customize the layout, keyboard shortcuts, tools, menu lists, color schemes, languages and even apply themed skins to the UI, means that you can truly make it your own.
I was also really impressed by the extensive (read hundreds!) of excellent video tutorials from instructor Kenny Gioia on the Reaper site. If you're new to Reaper he will be your guide.
Mac, PC and Linux | Price: $60-$225
Pros ✅
Hugely customisable to individual users needs.
Loyal community of users on hand to give advice.
Thousands of third-party scripts, macros and plugins available to download.
Easily run LUA or Python scripts inside Reaper.
Small-installation footprint, doesn't hog hard drive space.
Very affordable perpetual licenses – $60 personal or $225 commercial use.
Cons ❌
Reaper's 'blank canvas' interface and workflow might stump beginners
Not widely used in the film and TV post production industry
Conclusion
This guide to the 7 best digital audio workstations for filmmakers in 2023 should hopefully have armed you with some excellent options to consider when tackling your next sound edit, design and mix.
If you're looking to work in sound design professionally, learning Avid's Pro Tools is a sensible first step.
If you're already editing in Avid Media Composer use Pro Tools
If you're already editing DaVinci Resolve stick with Fairlight
If you're already editing in Final Cut Pro, Logic Pro makes sense
If you're already editing in Adobe Premiere Pro experiment with using Audition
Audio Design Desk arguably represents the agile and engaging future of AI powered film sound design and editing, enabled by its 70,000+ file sound library and machine learning code base.
Finally, if it all becomes too much and you just need to hire a professional sound editor, mixer or designer to finish your project properly, and if so MASV will help you get all your essential files over to them quickly, securely and with next-to no effort.
With hundreds of unique sound effects, dialogue recordings and music stems to manage, MASV's Portals feature is a great way for sound designers to ensure the right files end up in the right place, by sending a Portal link for each project to the editor in question.
That editor can then just drag and drop all of the audio files into it, regardless of their individual size or total sum, and let MASV do the heavy lifting.
MASV File Transfer
Try the fastest, large file transfer service available today. Try MASV for free.
Frequently Asked Questions
Which DAW has the best sound quality?
All of these DAWs will deliver excellent sound quality in terms of their ability to handle audio files. Some (Pro Tools, Logic Pro, Fairlight) are better suited to delivering professional audio formats like Dolby Atmos, while others (Audition, Fairlight) have excellent audio repair tools to rescue bad recordings.
What is the best DAW for filmmakers?
I would suggest that Avid Pro Tools, DaVinci Resolve Fairlight or Apple's Logic Pro are best suited to filmmakers, given their tighter integration with their counterpart video editing software. This will make your post production workflow more effective and pain-free.
Which DAW is the most efficient?
Depending on what operating system you're using Logic Pro might be considered the most efficient in that it can leverage Apple's native hardware (e.g. M1, M2 chips) while Reaper has one of the smallest installation footprints of any of the DAWs. Fairlight can make use of Blackmagic Design's extensive hardware tools to turbo charge its capabilities.
Which DAW is best for film sound design?
If you're already working in the film and TV industry Pro Tools is the obvious choice. But if you're an independent filmmaker looking to the future than Audio Design Desk's AI powered tools would be a more interesting option.
What DAW does Hans Zimmer use?
Legendary film composer Hans Zimmer currently uses Cubase and Pro Tools.
Is Ableton good for film scoring?
Yes – It has famously been used in the past by composers Hans Zimmer, Trent Reznor and Ludwig Göransson. No – lacks support for standard post production workflows.
Which DAW is best for composing?
From our list Ableton Live or Logic Pro would be most ideally suited to music creation.