File Sharing for Remote Video Workflows
Easily Upload Large Files to Azure
Use MASV to upload large files to Microsoft Azure blob storage and collaborate remotely with your team in a virtual environment.
Connect MASV with Microsoft Azure today.
Collaborate With Anyone
Receive content in your Azure container through a secure portal without having to grant access.
Do More With Larger Uploads
Upload 8 TB at a time to Azure on any browser. MASV talks to Azure's API so you don't have to.
Make Remote Work Easier
Fire up an Azure virtual machine and use MASV to get large files into Azure storage.
The Problem
You need to provide remote collaborators with a simple, secure, and fast way to upload to your Azure Storage container.
Microsoft Azure's virtualization technology is a popular choice for media and entertainment professionals who need secure access to powerful virtual desktops with GPU-accelerated rendering for remote video production.
Part of the appeal of Microsoft's virtual desktop infrastructure is access to Azure object storage which offers supreme scalability, security, and durability when storing large amounts of unstructured data.
But ingesting large amounts of data from dispersed teams into Azure can be challenging, especially for non-technical members who aren't comfortable with developer tools.
The Solution
MASV: The easiest way for remote video teams to transfer large files to Microsoft Azure.
MASV can easily transfer large media files between individuals and any cloud storage. It's perfect for remote video teams who want to upload large files to Microsoft Azure while working in a virtual environment.
Stick to the Microsoft Ecosystem
Ingest into Azure, OneDrive, and SharePoint with one click; use Teams to receive notifications and track transfer status.
Keep Everyone Organized in Azure
Connect Azure to a MASV upload portal and share it with anyone to collect files and organize assets in blob storage.
Work Fast in the Cloud
Use your full bandwidth and leverage our intelligent cloud acceleration for wicked fast Azure file transfer.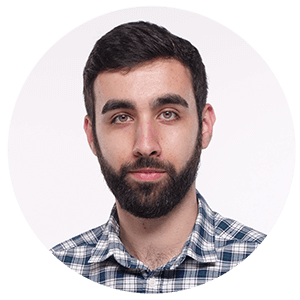 It's just a better way to work. We don't have to worry about file transfer anymore.
— Nicolas Leroy, Archivist, Jellysmack
How To Integrate Azure With MASV
2. Go to Cloud Integrations and select Microsoft Azure.
3. Fill out the required information and hit Connect. You're done!
4. Use the integration to ingest files one at a time or connect to a MASV Portal to receive files from others into storage.
What is Microsoft Azure?
Microsoft Azure is a cloud platform of more than 200 products and cloud services, including virtualization, analytics, and cloud storage, allowing users to build, run, and manage applications on local infrastructure, across multiple clouds, and at the edge.
What is MASV?
MASV is a secure file transfer tool for remote creative workflows involving huge files and tight deadlines. It is trusted by media professionals to deliver large copyrighted files, high-res assets, and other large file formats over the cloud.
Recommended Features
Discover additional MASV features we recommend for Azure workflows:
Reliable Desktop App
Experience the fastest possible transfer speeds for your biggest files with unwavering stability. Try our free Desktop app today.
No-Code Automations
Turn your local folders into transfer tools; turn on Watch Folders to automatically send and receive files and upload to your Azure container.
A Portal Per Region
Set up as many MASV Portals as you need and connect them each to their own Azure container in their respective regions.
10-Gig Transfer Speeds
Take advantage of your Azure VM speed; MASV can maximize bandwidth performance up to 10Gbps.
Remote Security Compliance
MASV is highly compliant with ISO, SOC 2, HIPAA, and TPN, providing encryption, password-protection, access controls, and more.
File Transfer API
Integrate MASV with Azure and other workflow tools using our API or transfer agent for a headless experience via REST calls.
Try The MASV x Azure Integration
Join the legions of creatives and video teams already using MASV and Azure to quickly, reliably, and securely share terabytes of irreplaceable data. Sign-up for MASV today to get started.
Frequently Asked Questions
How do I automate deliveries into Azure Storage?
Users need only attach their Azure Storage container to a Portal with our no-code tools and MASV will automatically send large files to Azure.
What is MASV and how can it be integrated with Microsoft Azure?
MASV is a fast, reliable, and secure large file transfer service that integrates with Azure in just three quick steps.
What are the benefits of integrating Microsoft Azure with MASV?
MASV provides easier and faster file sharing both to Azure Storage without needing to write commands or even ask your collaborators to log in to the MASV system.
Is it necessary to have technical expertise to integrate Microsoft Azure with MASV?
No technical expertise is necessary to integrate Azure with MASV, which can be done within a MASV Portal with a couple of clicks.
What are the security measures in place for integrating Microsoft Azure with MASV?
MASV is ISO 27001 and TPN certified, allows password-protected transfers, and uses TLS 1.2 and AES-256 encryption in-flight and at-rest.
How can I monitor and manage the integration between Microsoft Azure and MASV?
MASV's file transfer history allows users to track all files shared to and from Azure via MASV.