Get File Transfer Notifications In Slack with MASV
Keep your team up-to-date with file delivery notifications inside Slack. Be notified about new users, uploads, downloads, and Portal deliveries.
Try the MASV integration for Slack today.
REAL-TIME NOTIFICATIONS
Get instant alerts when someone on your Team uploads a file and when a recipient begins their download.
View Information at a Glance
See the sender's email, the name of the package, and its size all in one notification.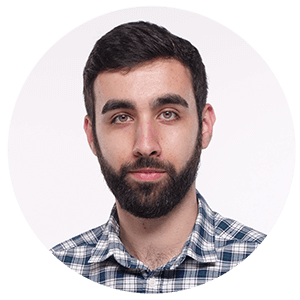 It's just a better way to work. We don't have to worry about file transfer anymore.
— Nicolas Leroy, Archivist, Jellysmack
The Problem:
I can't monitor the status of file transfers from clients and teammates within Slack.
Millions of teams globally use Slack for instant collaboration. Slack has thousands of integrations, allowing teams to do many tasks — but monitoring file transfers is not one of them.
Team leaders and project managers must go to a different platform to check the status of file transfers, which adds an extra tool and extra step to their workflow.
The Solution:
MASV's integration for Slack to track file transfers.
MASV is a large file transfer tool with a direct integration to Slack. Team leads with a MASV account can assign any Slack channel to receive real-time file transfer notifications, and:
Manage access: Receive an alert when a new member joins their MASV team account.
Keep track of deliverables: See when a team member uploads a file.
View download receipts: Be aware when a recipient has started downloading.
Manage bulk uploads: Get an alert when something is uploaded to Portal and access downloads via Slack.
What is Slack?
Slack is a messaging app for business that connects people to the information they need. By bringing people together to work as one unified team, Slack transforms the way organizations communicate.
Who is MASV?
MASV is a secure file transfer tool designed to quickly deliver large media files over the cloud. It is trusted by thousands of creative professionals to move raw videos, images, and other large file formats around the world.
How to Integrate Slack with MASV?
2. Expand the Team menu and click Settings.
3. In the Notifications tab, find Slack and hit Connect.
4. Give MASV permission to post to Slack and select a channel.
The MASV Advantage 🏆
More reasons why MASV is perfect for team workflows.
Bill by Team, Not by Seat
Bill Back Expenses
Assign a custom Tag to every delivery. Filter by tag and export file transfer charges as a line-by-line report.
View Transfer History
Track inbound and outbound file deliveries with a ledger of your transfer history.
Easy to Use Tools
Receive and upload large files from any browser. Use our Desktop app for greater performance.
Simple File Collection
Create a MASV Portal > customize it > invite anyone to upload to your Portal > receive alerts in Slack.
No Limit on File Sizes
Send and receive up to 15 TB per file for virtually unlimited file transfers.
Try The MASV x Slack Integration
Join other teams who already use the MASV Integration for Slack to share large video files by tracking progress.
Frequently Asked Questions
Does MASV integrate with Slack?
Yes, MASV has a direct integration with Slack to track file transfer notifications inside a chosen Slack channel.
How do I connect Slack with MASV?
First, sign-up for a MASV account. Then, go to Team Settings and Notifications. Choose Slack as a notification channel, fill out the required information, and hit Connect.
Can I receive notifications from MASV in Slack?
Yes, with the MASV integration for Slack, you can be notified about new team members, uploads, download statuses, and Portal deliveries inside Slack.
How do I share files from MASV in Slack?
Copy the download link of any MASV delivery and paste it into Slack.
How do I set up permissions for Slack and MASV integration?
When you choose Slack as a notification integration in MASV, you'll be asked to connect your Slack account and pick a channel to receive notifications. After you click Connect, permission will be granted.