"I recommend MASV to everybody. I've recommended it to so many freelancers and filmmakers, and not just at post facilities. It's an absolute necessity to survive in this business."
– Sheila Lynch, Manager of Operations, Hell's Color Kitchen
⭕️  Splitting up large, multi-gigabyte files into smaller chunks to reduce transfer times.
⭕️  Organizing file deliveries for many ongoing projects.
⭕️  Maintaining an efficient production workflow with remote employees, collaborators, and clients.
⭕️  Having a backup of files readily accessible as a failsafe.
✅ Deliver up to 15 TB per file, anywhere in the world, in less time than other transfer solutions.
✅  Create a custom branded MASV Portal for each project and keep a detailed log of every transfer.
✅  Access over 300 worldwide servers to ensure a seamless back-and-forth of deliveries with remote parties.
✅  Leverage MASV's Extended or Unlimited Storage options to keep a copy of every transfer in the cloud.
Who is Hell's Color Kitchen?
Hell's Color Kitchen (HCK) is a NYC-based finishing house located in the heart of — you guessed it — the Hell's Kitchen neighborhood. HCK, a division of Motion Picture Enterprises (MPE), focuses primarily on color correction, audio mixing, and HDR finishing for television series, documentaries, and feature films. The company also features a Dolby Atmos-certified Home Entertainment Studio for 7.1.4 and 5.1 sound design and mixing and voiceover recording booth for wild line recording and recording to picture.
Sheila Lynch is Hell's Color Kitchen's longtime Operations Manager. Known affectionately around the office as "The Irish," the County Cork, Ireland native perhaps should instead be called "The Hammer" – since her job is to keep colorists and audio mixers on schedule to ensure every project meets its deadline.
"I'm in charge of getting all the deliverables for every project out the door in a timely manner," she explains, "which is where MASV comes into our lives on a regular basis, quite honestly."
Your Files Delivered On Time, Every Time
For when you need to drop the hammer. 🔨
Finding File Transfer That Actually Works
Although Hell's Color Kitchen has used other large file transfer solutions, Lynch says finding something fast, affordable, and able to handle 100 GB+ file sizes proved challenging.
"We really didn't want to go down the route of Aspera or anything like that because the money involved is way too much," she says. "And it's just woefully slow."
That's why the company became an early adopter back in 2019, after MASV was recommended by one of HCK's in-house engineers.
"And we've never looked back."
MASV: We Use it For Everything
Lynch says MASV's speed, reliability, ease of use, and ability to handle any file size meant it quickly became HCK's go-to file transfer tool. "We use it for everything," says Lynch.
HCK's day-to-day finishing workflows involve 2K, 4K, and even higher resolution files in various formats and codecs, including ProRes HQ, MXF, DNX HD, DNX, HQX, DNX HR, H264, and MPEG4. The company's colorists use Adobe Premiere Pro, Avid, and DaVinci Resolve, and Lynch estimates around 90 percent of all files they work on are sent through MASV.
Each HCK project gets its own MASV Portal. Every master video file is immediately uploaded to MASV, Lynch explains, then shared with a minimum of two people and the producer.
And as is the case in the fast-paced world of post-production, sometimes recipients forget to download files before the package expiry date. In that event, MASV's Extended Storage allows HCK to easily keep files in the cloud for months at a time just in case they need to fire it off again.
HCK also occasionally sends what Lynch calls "patch files" to quality control (QC) partners for fixing small mistakes in any finalized files, a process that can require several transfers.
"So at any one time, any project could be delivered four or five times, depending on the QC results," she says.
Make the Switch to MASV
Get fast, easy, and secure delivery of large media files.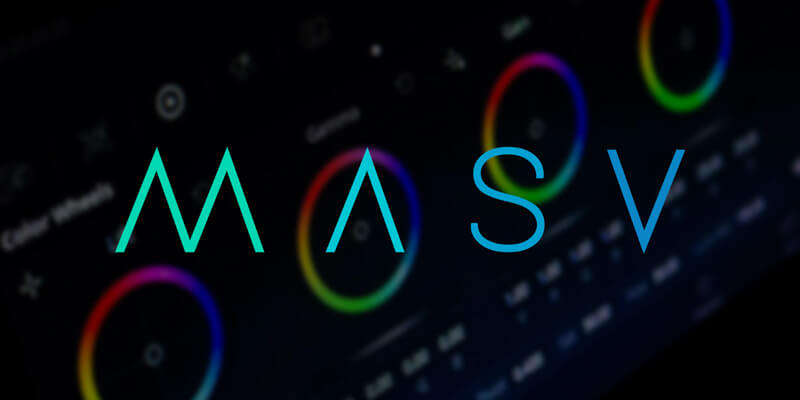 No matter the size of the project or number of transfers it ultimately requires, MASV has proven an invaluable partner that's helped expand Hell's Color Kitchen's capabilities to match the ever-evolving cutting edge of the industry.
Versatility
Although HCK initially became a user because of MASV's ability to handle any file size, the company quickly fell in love with the service's speed, reliability, and ease of use.
"I used to have to break up files into four pieces to get it uploaded" using other solutions, she says. Not anymore."
Remote Workflows
MASV's value was especially timely during the pandemic when remote tools quickly became a must-have for anyone in post-production.
"We couldn't survive without it," she says bluntly. "It's a necessity, an absolute necessity. And it's just so user-friendly – you do not have to be an IT expert to be able to use it."
Bonus: You Don't Need to Use Dropbox
Hell's Color Kitchen will often send final mastered files for screening at film festivals. And while large film festivals still require physical drives or have on-premises servers, Lynch says HCK now uses MASV to send Digital Cinema Packages (DCPs) to smaller film festivals across the country – even when a different platform is specified.
"I've had these smaller festivals say, 'You need to use Dropbox' – which we hate. It's a disaster," she says. "But half the time I don't even ask – I just send a MASV link and it works for them every time.
Related: What to Consider When Managing Submissions for Your Film Festival
MASV File Transfer
Get 20 GB to use with the fastest, large file transfer service available today, MASV.
"It's the most straightforward and user-friendly option in the market."
– Luis Amaya, Color/Finishing Producer, Apache
Colorists (and conform artists), like the ones found at Hell's Color Kitchen, need to work with either raw or high-resolution proxies to ensure accurate color grading, which means file sizes of epic proportions.
MASV's ability to transfer large files, fast has made it a boon for color houses like HCK and Apache — a Dolby-certified color and finishing house out of Santa Monica, CA. Thanks to MASV, Apache can comfortably move raw camera footage and hi-res production assets like DPX and EPX files between teammates and clients.
Read our interview with Apache's Producer, Luis Amaya.
Ready for easy, large file transfer that works? Get started with MASV below and receive 20 GB on us. 👇