Send Large Files To Google Drive with MASV
Save time and send your packages faster with the our new integration with Google Drive. "Save to Google Drive" makes your MASV delivery direct-to-cloud.
No more downloading files from MASV only to re-upload to cloud storage. Simply visit your MASV download page and select "Save to…" to send your large files directly to Google Drive.
Sending Large Files to Google Drive:
How it works
Where do the files go?
Using MASV to send large files to Google Drive begins with an upload to MASV's accelerated cloud network. Once your recipient opts to download their package to Google Drive,  a MASV folder is created on their (recipients) drive. Inside the MASV folder, a new folder will be created matching the package name. The folder will contain all of the files and folders of the package. MASV also supports Save to Dropbox and OneDrive. On Dropbox a "MASV" folder will be created inside of the Apps directory and all packages are placed inside of it.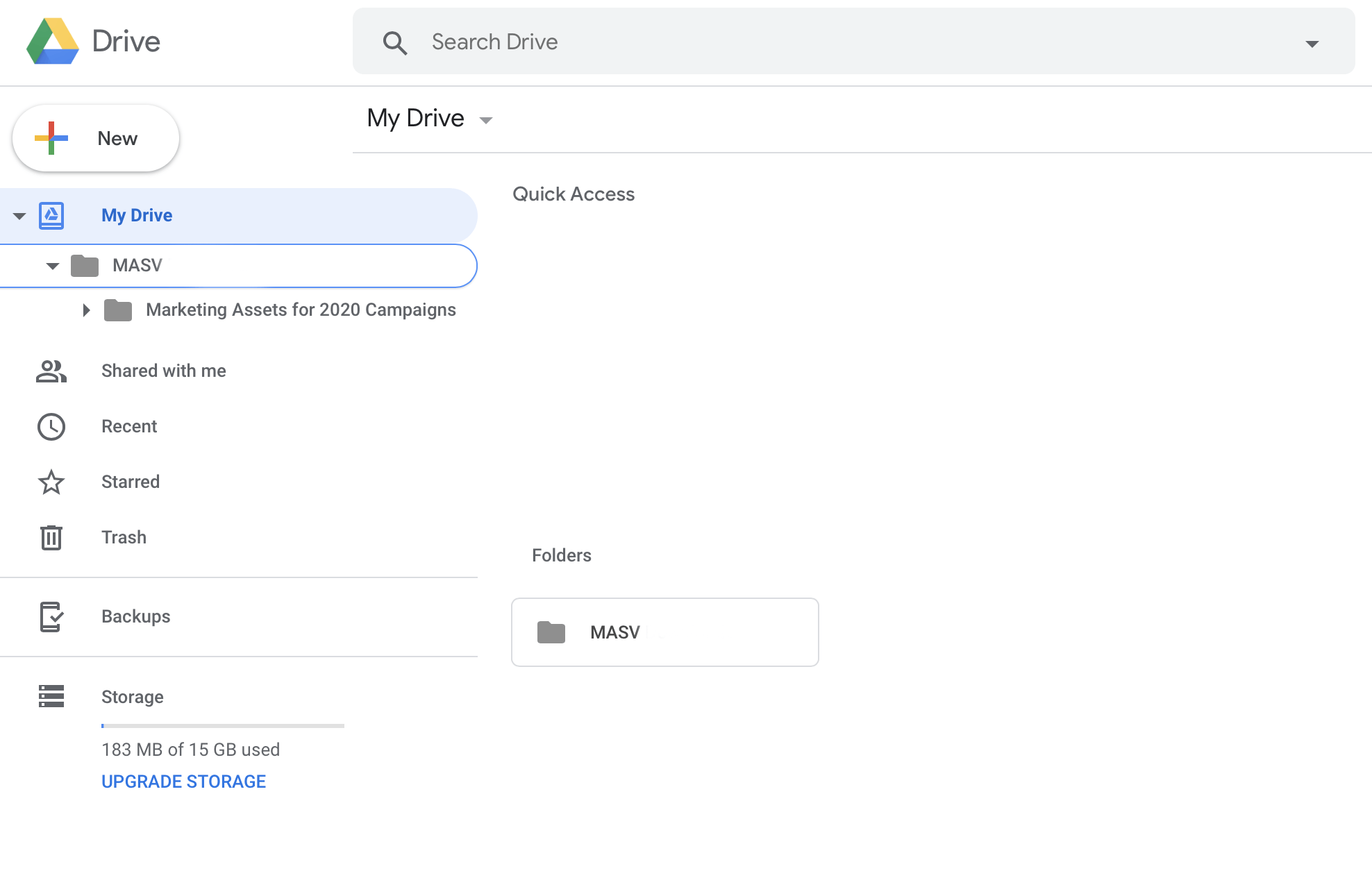 Does it work with ZIPs?
Zip files are not transferred – only a package's files and directories.
Does it work with Portals?
Like any package sent with MASV, files received through a Portal can be downloaded to Google Drive via the pull-down menu on download page. The Portal itself cannot be directly connected to a cloud storage provider at this time. (Stay tuned for updates)
Is there a size limit?
The package size delivers from MASV to your Google Drive cannot exceed the available space in your cloud storage account. Individual files cannot exceed the file size limit of the cloud storage provider: Google Drive allows a maximum of 750GB of transfers in a 24 hour period.
Can I download through the MASV app from Google Drive?
No. The MASV app does not support download from Google Drive or Dropbox.
Built On Your Feedback!
Help us make MASV more productive for you. If you have feedback for us on anything at all, please contact us.